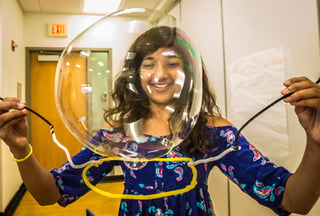 Engineering education doesn't have to stop at the end of the school year! Educators all over the country are teaching our out-of-school-time curricula, Engineering Adventures (grades 3–5) and Engineering Everywhere (grades 6–8), in their summer programs. With 20 units available to download for free on our website, there's an engineering topic to engage every young learner in your program. If you don't know where to start, why not take some inspiration from the season? Check out these four summer-friendly out-of-school-time units and keep the engineering fun going all year long!
Chill Out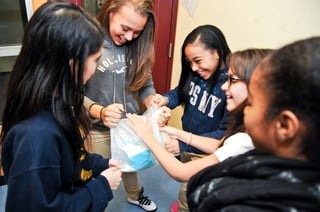 When you think of engineering, "ice cream" probably isn't the first thing that comes to mind. But the process used to create a tasty frozen treat is, in fact, a technology! In our Engineering Everywhere unit Food for Thought: Engineering Ice Cream, youth take a deep dive into the process of creating the perfect ice cream recipe (non-dairy and low-sugar modifications are provided for youth with dietary restrictions). From the context-setting video exploring crazy ice cream flavors and intriguing churning processes to the very delicious design challenge, this unit is a whole lot of fun for youth and educators!
Get Popping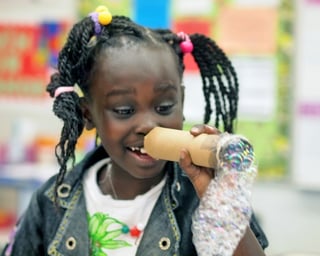 With a few items from the craft store and a gallon of dish soap, you can turn bubble-blowing into a compelling engineering lesson! In our Engineering Adventures unit Bubble Bonanza: Engineering Bubble Wands, kids are tasked with helping brother-and-sister duo India and Jacob create a bubble show for an amusement park. Along the way, they learn about how bubbles behave and engineer all kinds of bubble wands. The unit wraps up with a Bubble Bonanza Showcase—an event you can easily adapt into a big summer bubble party for young engineers' family and friends!

Safety First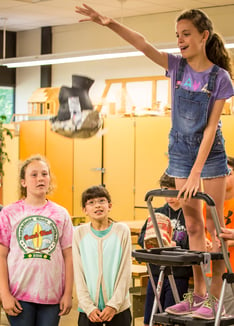 Summer is a great time to ride bikes, scooters, and skateboards . . . and that means lots of helmets! Our Engineering Everywhere unit Put a Lid On It: Engineering Safety Helmets challenges kids to become biomechanical engineers and think about how to design an effective and inexpensive safety helmet for athletes. The design challenge is particularly memorable: youth drop a life-sized foam head from several feet in the air to put their helmet design to the test. Now that's what we call an exciting summer activity!
Keep It Cool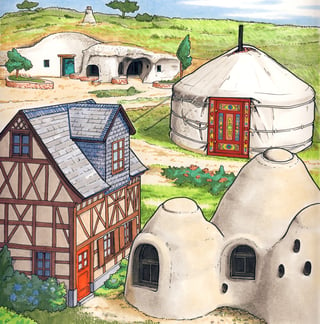 Effective insulation isn't the most glamorous part of summer, but you certainly notice when you're in a room without it! In our Engineering Everywhere unit Here Comes the Sun: Engineering Insulated Homes, youth learn about how engineers are working to make "green" homes that use less energy to maintain a comfortable temperature. They are challenged to create an insulated transportation tank that keeps a frozen woolly mammoth from melting, and to design a model shipping container home that keeps a stable temperature in extreme conditions. After this activity, youth will have a whole new appreciation for the insulation that keeps the summer heat out of your building!
Are you planning to do some engineering activities this summer? Tell us about it in the comments!