Each Thursday on the EiE Blog, we bring you tips for teaching elementary engineering. Today's guest blogger is EiE professional development provider Elissa Jordan.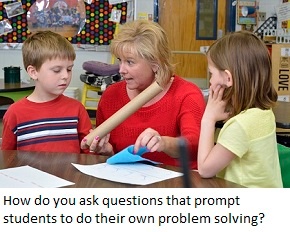 When I work with teachers who are just starting to implement Engineering is Elementary, I often see resistance to the idea that failure is highly valued in engineering.
When a student designs a technology that doesn't work as intended—say, a model maglev train that doesn't levitate, or a solar oven that doesn't get hot enough—it's distressing! We want students to have positive, affirming experiences in school, not be discouraged.
So it's tempting to "help" kids who seem to be making ineffective design choices by purposefully leading them to better ideas. It seems like a supportive strategy. But in fact, it can be counterproductive.