Have you been charged with integrating engineering into the curriculum at your school or afterschool program? Are you wondering how the heck that will work? Help is at hand.
When the Next Generation Science Standards were first released in 2013, the National Academy of Engineering quickly recognized that many educators could use some support addressing the new expectations around engineering education. The Academy mustered a committee of prominent K-12 engineering educators (including EiE's founder and director, Dr. Christine Cunningham) to brainstorm a solution, sought input from teachers across the country, and, a little less than a year ago, launched LinkEngineering, a new website that's expressly designed to help educators start teaching engineering.
A Forum for Like-Minded Educators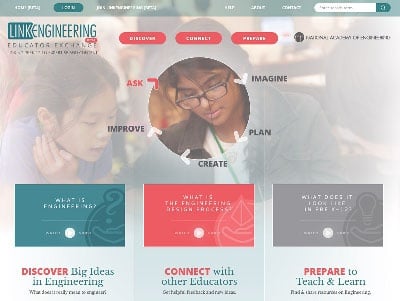 Exploring how to insulate a house is one real-world activity from Engineering Everywhere.
The LinkEngineering platform offers a variety of resources to help you plan and learn, including videos, downloadable lessons, authoritative articles, and a blog. But perhaps more importantly, the site expressly aims to foster connections between educators.
For example, Link Engineering features a community news feed where educators from across the country contribute content. There's also a Q & A section where you can get your questions about teaching engineering answered, a tool that helps you find engineering educators with similar interests or make connections with educators who teach near you, and more.
"LinkEngineering provides the first-ever platform for K-12 teachers and informal educators to work and learn as a community toward the goal of improving the reach and quality of U.S. precollege engineering education," says NAE President C. D. Mote, Jr.
Sample Outcome: The "Ultimate Shoe" Project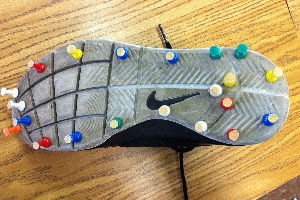 LinkEngineering members collaborated to create this engaging design challenge.
"My favorite example of how LinkEngineering fosters connections is an activity called 'The Ultimate Shoe: Shoe Friction Design Project,'" says LinkEgineering communications manager Maribeth Keitz. This engaging middle school design challenge is the result of collaboration that developed between two LinkEngineering members—Sneha Tharayi, a Ph.D. student, and Jennifer Love, a former athletic footwear engineer.
"They made the connection after Jennifer saw Sneha's post in our 'Work in Progress' page," says Keitz. "Not only did LinkEngineering help the two connect, but as the activity was being developed, Sneha used our Ask a Question page to solicit feedback from other educators on the best format for an engineering lesson plan." The Ultimate Shoe activity is now available to other educators through the site.
Intrigued? Visit the site to learn more—and to join the LinkEngineering community.
About the NAE
NAE is an independent nonprofit established under the charter of the National Academy of Sciences (NAS) as a parallel organization of outstanding engineers. NAE partnered with five other organizations to create LinkEngineering: Achieve Inc.; the National Science Teachers Association; the American Society for Engineering Education; the International Technology and Engineering Educators Association; and the Council of State Science Supervisors. The project was made possible by generous support from Chevron.
Engineering is Elementary is a project of the National Center for Technological Literacy® at the Museum of Science, Boston.