Do you teach the EiE unit "Sounds Like Fun: Seeing Animal Sounds"? Our professional development collaborators at the Science Museum of Minnesota (SMM) have a big list of handy tips for teaching the acoustical engineering activities in this unit. Here are two of our favorites.
Bounce Along with the Bubblebird
Lesson 3 of "Sounds Like Fun" calls for students to explore the properties of sound, including pitch and volume, by listening the calls of an imaginary bird called the speckled bubblebird. You can turn this activity into a kinesthetic learning experience!
This unit introduces students to acoustical engineering.
Make it a whole-body experience: Students start by standing normally, then crouch for low-pitched (or soft) sounds and stand on tip-toes for high-pitched (or loud) sounds.
Use hand gestures for . . .

Volume: Students start with hands in a clapping position. They spread their hands wider apart as the volume increases and move them closer together as the volume decreases.
Pitch: Students raise their hands high as the pitch gets higher and lower their hands as the pitch gets lower.
Then make the connection!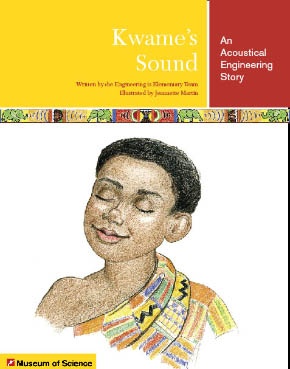 Students come up with their own ways to visually represent sounds.
After you have kids raise and lower their hands, give them a piece of chalk or white board marker.
Have students repeat the exercise (raising and lowering hands) as they walk alongside a chalkboard/whiteboard.
They'll see how motion directly translates to a visual representation of sound.
And get creative with other approaches! Instead of raising/lowering hands, try having students draw larger or smaller circles in the air, or draw larger and smaller wave patterns.
Invite your students to develop other ideas and teach them to the class!
Make Real-Life Connections
As you wrap up the engineering design challenge in Lesson 4, connect it to your students' real-life experiences. Invite them to think of all the places in your community where acoustical engineers have contributed to the design of a building or a structure design. Here are just a few examples:
a symphony hall, theater, or other performance venue
sound barriers along freeways
stores and restaurants that use microphones and loudspeakers to communicate with customers
sound-damping ceiling tiles in your own classroom!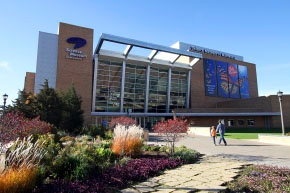 The Science Museum of Minnesota is a longtime EiE professional development collaborator.
Photo credit: Science Museum of Minnesota
These tips are just a small sample of the EiE Teaching Tips offered by SMM. Check out tips for these other EiE units, too:
While you're looking around the SMM site, bookmark the EiE Teacher Tips page, because tips for other EiE units are on the way! If you have questions or suggestions for SMM, you can write to them at eie@smm.org.
Do YOU have a teaching tip to share? Let us know? If we use your tip on the blog, we'll thank you with the EiE Teacher Guide of your choice.
Engineering is Elementary is a project of the National Center for Technological Literacy® at the Museum of Science, Boston.