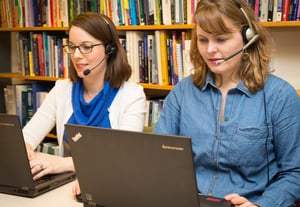 EiE Professional Development is excited to host a free webinar entitled "Integration of STEM Subjects in Elementary Classrooms Webinar" on May 23rd 4:00 - 5:00 PM EDT that can help you improve your teaching practice. This webinar is suitable for elementary teachers of engineering and STEM specialists, as well as professional development providers and administrators who want to learn more about meaningful integration of STEM subjects and effective questioning strategies. You don't need previous experience teaching the EiE curriculum to benefit from these engaging webinars. Learn more about the webinar below and register today!
Integration of STEM Subjects in Elementary Classrooms
Have you ever taught an engineering lesson so engaging your students complete complicated math equations without complaint? This one-hour, interactive webinar will ask you to consider what integrating STEM subjects looks like in the classroom, and which characteristics of an integrated lesson can add value to student learning and understanding.
In this session, you will analyze a range of lesson scenarios that incorporate Next Generation Science and Engineering Standards along with Common Core Math content to determine the attributes necessary to create meaningfully integrated lessons. You will leave this session with ideas you can use immediately in your classroom to improve cross-curricular integration.
Register now and join us on May 23rd, 2018 4:00-5:00 pm EDT.