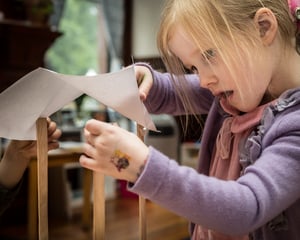 2018 marks the 15-year anniversary of EiE! That's 15 years, 15 million students engaging with engineering across 50 states, over one hundred thousand educators reached, hundreds of professional development workshops, and many more to come. All throughout the year, we're celebrating this tremendous achievement with new product launches, more online professional development opportunities, and supplemental resources to better support YOU! Take a look at what we have in store for you, and keep checking our blog for more updates.
Wee Engineer and EiE for Kindergarten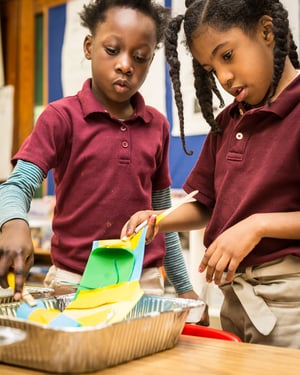 Our curriculum team has been hard at work developing our two newest curriculum offerings: Wee Engineer and EiE for Kindergarten. We conducted hours and hours of research and considered feedback from early childhood educators across the country to develop hands-on engineering curricula that will engage all young learners and make introducing engineering to your early childhood setting easy. As young learners engineer a solution to an age-appropriate problem, they'll develop the 21st century skills that they'll need to succeed later in life. They'll practice how to communicate their ideas, problem solve with their peers, and reflect on how well they solved the problem by testing, evaluating, and improving their designs. They'll have the opportunity to embrace engineering before stereotypes about "who can engineer" take hold. Anyone, even young children, can think like an engineer. Check out our early childhood blog roundup if you want to learn more about our ground-breaking new curricula products scheduled to be released in fall 2018.
Abridged Storybooks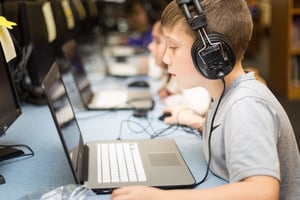 Feedback from educators is a crucial component of how we design and improve our curricular materials. When educators talk, we listen. That's how we know our curriculum works. Over the years, you told us how much you loved the storybooks that introduce each Engineering is Elementary unit and you also shared ways they could be better. Educators have asked us for shorter storybooks and this year, we're excited to make this wish a reality! Later this year, we will release new abridged versions of our Engineering is Elementary storybooks. We edited these new abridged versions in a way that will reduce literary demands for younger learners and better support classroom settings with various time constraints. Don't worry if you still want the longer versions. Those will be available, too!
More Resources for Diverse Learners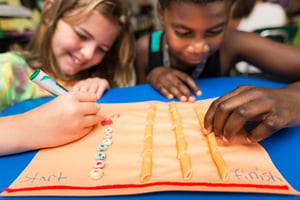 Over the past fifteen years, we've researched and developed effective teaching strategies that will help educators provide equitable learning experiences for all learners. This year, we plan to release new resources for our Engineering is Elementary curriculum that will provide extra support for all learners, including students who receive special education services (IEPs and 504s). During development, we used principles of Universal Design for Learning (UDL) in order to make these materials more accessible, provide multiple entry points for all different levels and styles, and create several ways for students to express their understandings. Materials were designed to help remove distractions (decrease literacy demands) so that all students can succeed in engineering and problem solving. Keep checking back on our blog for more updates on how you'll be able to access these crucial resources!
E4 Research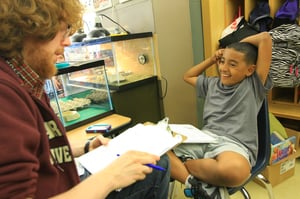 Back in 2012, the National Science Foundation funded our Exploring the Efficacy of Engineering is Elementary (E4) project. Aimed at improving our understanding of how elementary students learn about engineering, this project explored the critical components of Engineering is Elementary's curriculum design and compared student and teacher outcomes from 250 classrooms that used either Engineering is Elementary or a comparison engineering curriculum. Our research team has spent the past several years compiling and analyzing data. It was no small feat! After all this hard work, we're excited to share our findings with cool infographics and fun facts throughout the year.
Conferences
We love attending conferences throughout the year. At conferences, we get to answer your questions and learn more about the incredible work you're doing inside and outside of the classroom! Check out our presentations at these upcoming conferences:
NSTA National Conference: Atlanta, GA March 15–18
ECSTEM Conference: Anaheim, CA February 2–3
We hope to see you there!
Phew! 2018 is going to be a busy year. Make sure you've subscribed to our newsletter and blog so that you can be the first to know about our product timeline updates, professional development opportunities, and resource release dates.