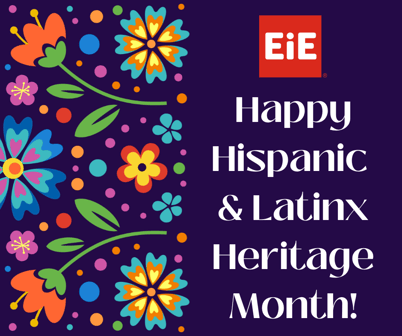 Happy Hispanic & Latinx Heritage Month! In celebration, we are excited to spotlight STEM innovators of Latin and Hispanic descent!
Hispanic & Latinx Heritage Month started more than 50 years ago when President Lyndon Johnson launched Proclamation 3869 and established a week-long celebration of American citizens of Hispanic origin. Since then, the event has grown to over a month of festivities, honoring the contributions and histories of Latin American countries.
A report from the National Science Foundation on Diversity and STEM reports that as of 2021, Hispanic or Latino professionals make up only 15% of the STEM workforce. Despite their smaller numbers, many Latinos are making a mark in the field.
We want to highlight three STEM Professionals doing just that:
Meet Jessica Marquez, a Space Human Factors Engineer based at the NASA Ames Research Center in California. Her primary mission revolves around crafting innovative tools and software that empower individuals within the realm of space operations. Her passion for mathematics and science fueled her fascination with engineering, allowing her to meld creativity with practicality in the development of remarkable projects like astronaut training systems and even spacecraft cockpit designs within the space station. With unwavering enthusiasm, she aspires to inspire more young women to embark on careers in space exploration.
Meet Shakira Morera-Felix, a Chemist employed by Hamilton Sundstrand, a contractor for NASA Johnson Space Center, explores her deep-seated passion for the scientific method and its pivotal role in her professional journey. In her capacity as a chemist, Shakira conducts meticulous analyses of materials sourced from diverse origins, ranging from astronauts' gloves to the windows of space shuttles and even samples retrieved from the vast expanse of outer space itself. Shakira also reveals the transformative impact of an academic advisor in her native Puerto Rico, who ignited the research aspect of her career. Her remarkable journey exemplifies the power of mentorship and the pursuit of scientific excellence.
Meet Monica Moya, a dedicated biomedical research engineer employed at Lawrence Livermore National Laboratory. She provides insights into her fascinating role, which involves harnessing the capabilities of a 3-D printer to construct intricately detailed microtissues, closely resembling human tissue. These microtissues serve as invaluable tools for evaluating the effects of novel medicines, a vital endeavor in the realm of healthcare innovation. For Monica, the most gratifying aspect of her work extends beyond the act of creation; it lies in the profound impact she has on human health. Her dedication to improving lives through her contributions is nothing short of inspiring.

Looking for resources to learn more about organizations working to promote Latinx excellence in STEM? Here are a few of our favorites:
How are you planning to celebrate Latinx Heritage Month? We would love to hear your ideas!