We're excited to continue celebrating Engineering Week with you! This year's theme is Imagining Tomorrow. COVID-19 laid bare the critical work of engineers in creating a world safe from pandemics, climate change, cyber-attacks and other daunting global challenges. Inspired by these challenges, this year's celebration focuses on the future and sets our sights on a more just, equitable and diverse community of engineering professionals to address the world's needs. And, since the celebration falls within Black History month, there are additional opportunities to bring to light the often overlooked contributions to the field of engineering that have been made by Black innovators over the years.
Today, Introduce a Girl to Engineering Day, highlights a growing movement to inspire girls' futures so they learn they have a place in engineering a better world. With women -- especially Black women -- still largely underrepresented in engineering fields, we're honored to bring your attention to these three trailblazers to celebrate as role models.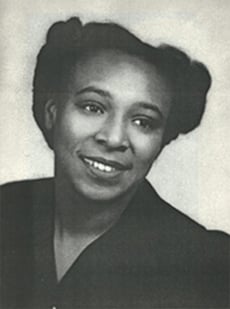 Hattie T. Scott Peterson (1913–1993) is believed to be the first Black woman to earn a bachelor's degree in civil engineering and was possibly the only Black woman engineer in the United States at the time. She graduated from Howard University in 1946 and moved to Sacramento to begin working as a cartographic engineer for the US Geological Survey. Seven years later, Hattie became the first woman engineer in the US Army Corps of Engineers. Through her career, she became a passionate advocate for women in engineering and paved the way for the next generation of female civil engineers. After her death in 1993, a portion of her estate was sent to form an endowment at Howard University.

Willie Hobbs Moore (1934–1994) was the first Black woman in the US to earn her PhD in physics. A first generation college student, she attended University of Michigan, where she completed a BS in electrical engineering and an MS in electrical engineering before her doctoral program. Willie conducted theoretical analysis for various technology firms prior to beginning work as a lecturer and research scientist at her alma mater, where she had over 30 articles published in various academic journals. In 1977, she was hired by Ford Motor Company to refine and expand their engineering process. After her death, the University of Michigan established the Willie Hobbs Moore: Aspire, Advance, Achieve Award to recognize individuals who have served as formal or informal mentors to students in fields related to Science, Technology, and Engineering.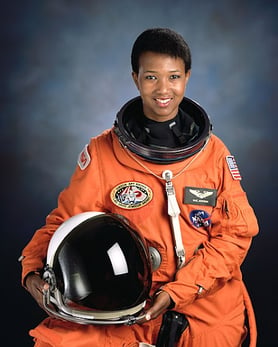 Mae Jemison (1956– ), a former NASA astronaut, became the first Black woman in space when she served as mission specialist for the Space Shuttle: Endeavour in 1992. An exceptional student, Mae started school at Stanford at age 16 where she received both her BS degree in chemical engineering and BA in African-American Studies in five years. Shortly after, Mae enrolled at Cornell Medical School and, having completed her training, joined the Peace Corps to serve in Liberia and Sierra Leone. Upon her return to the states, Mae applied for work with NASA - a dream she'd had since college. Jemison ultimately logged 190 hours, 30 minutes, 23 seconds in space and orbited the earth 127 times in her single space flight and went on to develop several foundations dedicated to advancing STEM equity and has written two books so far.
Visit the DiscoverEngineering home page for more ideas, activities and professional development resources for Engineering Week! Or, follow them at @DiscoverEOrg on Twitter - while you're there, follow us at @EiE_Org and tag us in your Engineering Week posts using these hashtags: #Engineer4Tomorrow, #EWeek2021 and #EiECelebratesEngineeringWeek! Plus, check out our post from National Inventors Day & Girls and Women in Science Day for more innovators you should know!