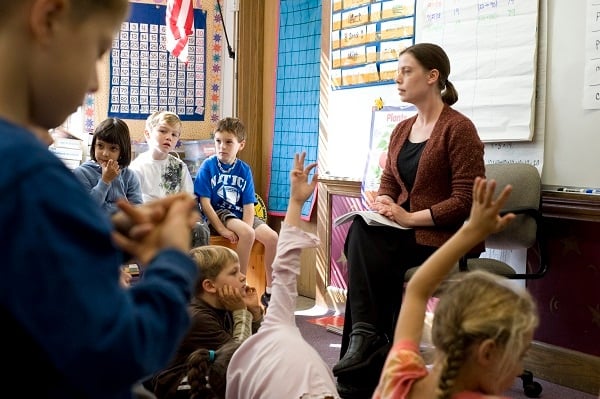 Nervous about teaching engineering? You know more than you think you do!
Q: I just learned I'll be teaching the Engineering is Elementary curriculum this year. But I don't know anything about engineering! Help—how do I get smart in a hurry?
A: First, know that you're not alone. Most elementary teachers have never taken a college course in engineering. Second, remember that you don't have to master advanced engineering concepts like "axiomatic design" or "dual modular redundancy," just familiar concepts like "systems" and "processes." Here are four fast ways to learn more about classroom engineering.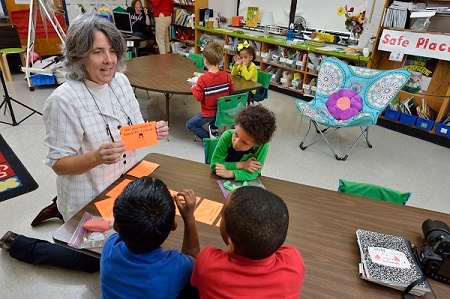 Your Teacher Guide can help you learn about chemical engineering before you tackle the "Play Dough" unit.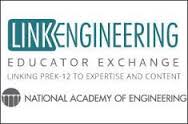 Join today to meet like-minded engineering educators.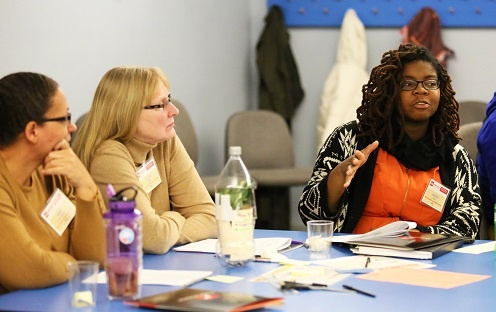 A workshop is a great way to boost your knowledge of engineering.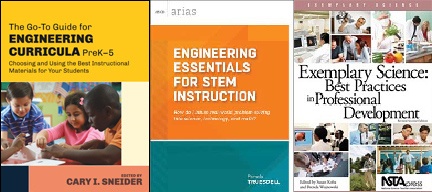 New books present practical strategies for teaching engineering.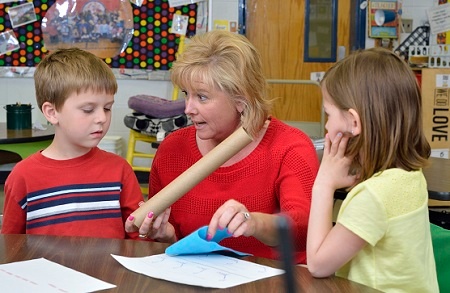 Laura Keeling never thought she'd become her school's engineering expert!
Finally, take heart from the story of Laura Keeling, a third-grade teacher in Louisville who used to describe herself as "NOT scientific." One day, Laura was invited to take part in a study, pilot testing EiE. For reasons she can't explain, she said yes. Within a year, she had become the science lab teacher—teaching engineering to all 720 students
in the school. "I've learned so much, people sometimes ask me if I'm an engineer!" she says.
Keeling has also become an EiE PD provider, and she finds that her own path to teaching engineering is an inspiration to the teachers in her workshops. "They're anxious about teaching engineering . . . until I explain, I was just like them," she says.
Engineering is Elementary is a project of the National Center for Technological Literacy® at the Museum of Science, Boston.