Put an elementary curriculum developer alone in a room with the CEO of a start-up. You might think they won't have much to talk about. Actually, launching a curriculum for kids is a lot like launching a dot.com. The most important thing is to listen to your customers.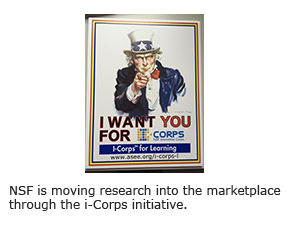 That's one insight I took away from the meetings I've been attending this past winter for a new National Science Foundation (NSF) initiative called i-Corps-L. The "i" stands for "innovation," and the "L" stands for "learning."
Moving Research to the Marketplace
As an independent federal agency, NSF mostly funds basic research in science and engineering; the new i-Corps initiative aims to take research beyond "basic" by identifying projects and innovations with the potential to move out of the lab and into the market.
This year, NSF selected a total of 20 teams under the i-Corps-L flag. Each team includes a principal investigator – a researcher (usually a faculty member) who is doing promising work for which s/he previously received NSF funding; an entrepreneurial lead (usually a post-doc, grad student, or junior faculty) who investigates the commercial possibilities; and a mentor, someone who already has experience bringing a product to scale.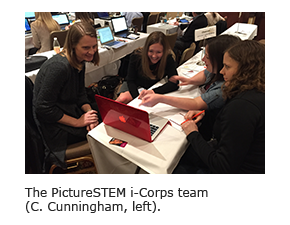 I was recruited to serve as a mentor for PictureSTEM, a project that is creating integrated STEM lessons for children in grade K-2 using children's picture books. It was a great chance to "pay it forward," since EiE got its start in 2004 thanks, in large part, to a grant from NSF.
The Lean Launch Model
All 20 i-Corps- L teams attended an initial meeting where the featured speaker was Steve Blank, an entrepreneur with a track record of Silicon Valley success and a business model he calls "Lean Start-up." Blank challenges the traditional notion that before you can start a new business, you must carefully develop a highly detailed business plan.
The "Lean" model works like it sounds: start small, experiment, and test. And instead of focusing on writing a plan, get out of the office to get lots of feedback from your customers. (We applied this philosophy during the i-Corps course: we were required to conduct 100 interview with customers and stakeholders!) Finally, be ready (and willing) to quickly change direction based on what you learn.
Listen to Your Customers
In its emphasis on testing and improving, the Lean Startup approach is a lot like the engineering design process. Throughout the course, I found myself reflecting on how similar it is to the way we launched EiE. "Listening to customers" was our express goal as we developed each lesson. Hundreds of teachers took part in our pilot tests and provided detailed feedback. We were determined to understand teachers' day to day challenges, what works in the ele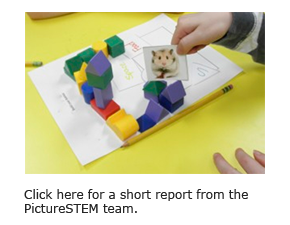 mentary classroom, what doesn't, and why.
By the conclusion of the eight-week i-Corps course, the PictureSTEM team had refined its focus and had opened some conversations with national distributors who were interested in partnering to help them scale up the reach of their product. It's just the kind of outcome that i-Corps was developed to produce.
Engineering is Elementary is a project of the National Center for Technological Literacy at the Museum of Science, Boston.