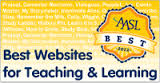 The EiE website underwent a major redesign in 2014 . . . and educators noticed! This past June the American Association of School Librarians (AASL) named eie.org a 2015 "Best Website for Teaching & Learning." As part of the award, AASL sponsors a series of webinars so you can learn more about each site. Registration for the EiE webinar is now open.
The hour-long session is scheduled for Weds. February 3rd, 2016 at 5 PM Eastern. It's free and open to the public, but only the first 100 registrants are guaranteed a spot. So if you're interested, register today!
Learn About Free Online Educator Resources
You'll learn about the large suite of resources for K – 12 engineering educators available on our site, including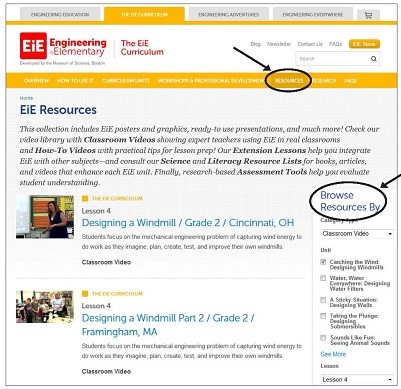 Our redesign was expressly intended to make it easier for teachers to find and use these resources. The recognition from library professionals who are in the trenches supporting teachers and students across the country tells us that we met that goal.
Take a Virtual Tour
If you register for the AASL webinar, you'll spend an hour with EiE professional development specialist Nicole O'Neil. She'll introduce you to the nation's leading engineering curriculum for grades 1–5 and take you on a virtual tour of all the great online resources. She'll also demonstrate how these resources can enhance engineering education pedagogy.
AASL selected a total of 25 websites for its "Best Website" award in 2015, based on feedback from an awards committee along with direct recommendations from the school librarians who are the organization's members. We found the other sites fascinating and we predict you will too. Check them out!
Engineering is Elementary is a project of the National Center for Technological Literacy at the Museum of Science, Boston.