So you're teaching engineering to your elementary students. And today they're designing a technology—perhaps a solar oven or a water filter. One group comes up with an unusually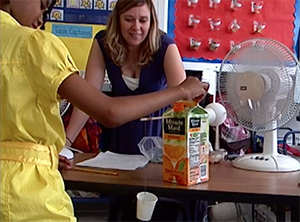 What can you say when a windmill doesn't work?

creative design . . . but it doesn't quite work as expected. Now what?

For maximum learning impact, you want to be ready with prompts that help your students do their own problem solving. In other words, you need effective questioning strategies! You can learn more about these strategies when you attend a new interactive online learning session from Engineering is Elementary, scheduled for October 13, 2016.
Exchange Ideas, Share Inspirations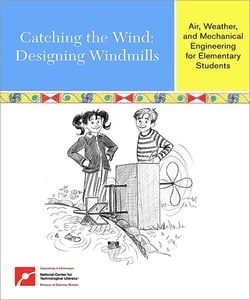 You'll learn strategies you can apply to ANY EiE unit, not just this one!
The session is titled "Using Effective Questioning Strategies in the Engineering Classroom," and it's the newest offering in our EiEXchange series.
Each EiEXchange is an interactive online learning opportunity that introduces elementary educators to classroom-tested pedagogical strategies for teaching K-5 engineering. "Effective Questioning" is a 90-minute session that uses the EiE unit Catching the Wind: Designing Windmills as a focal point.
Five Steps to Effective Questioning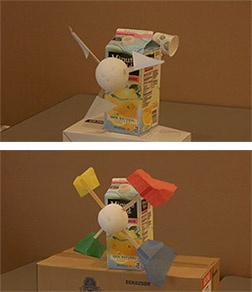 You'll check out common "design fails" and brainstorm questions that prompt students to problem solve.
Here's what to expect when you attend:
You'll start by reviewing some short videos—examples of student-designed windmills that DON'T work too well!
Working with other educators in a breakout group, you'll identify the strengths and weaknesses of each design. Are the windmill blades too small? Are they made of material that's too flimsy? And so on.
The next step is to brainstorm your own questions. What could you say that would prompt your students to analyze the problem and come up with improvements—NOT solve the problem for them!
Breakout groups will come together to share their questions, sort them into categories, and create a collection of question stems you can apply, not just to Catching the Wind, but to ANY engineering design challenge.
Finally, you'll review candid video of an expert teacher using different questioning strategies to encourage perseverance in her struggling students. See how students adjust their designs based on her questions, and compare her approach to the ideas you've generated.
Who Should Attend This EiEXchange?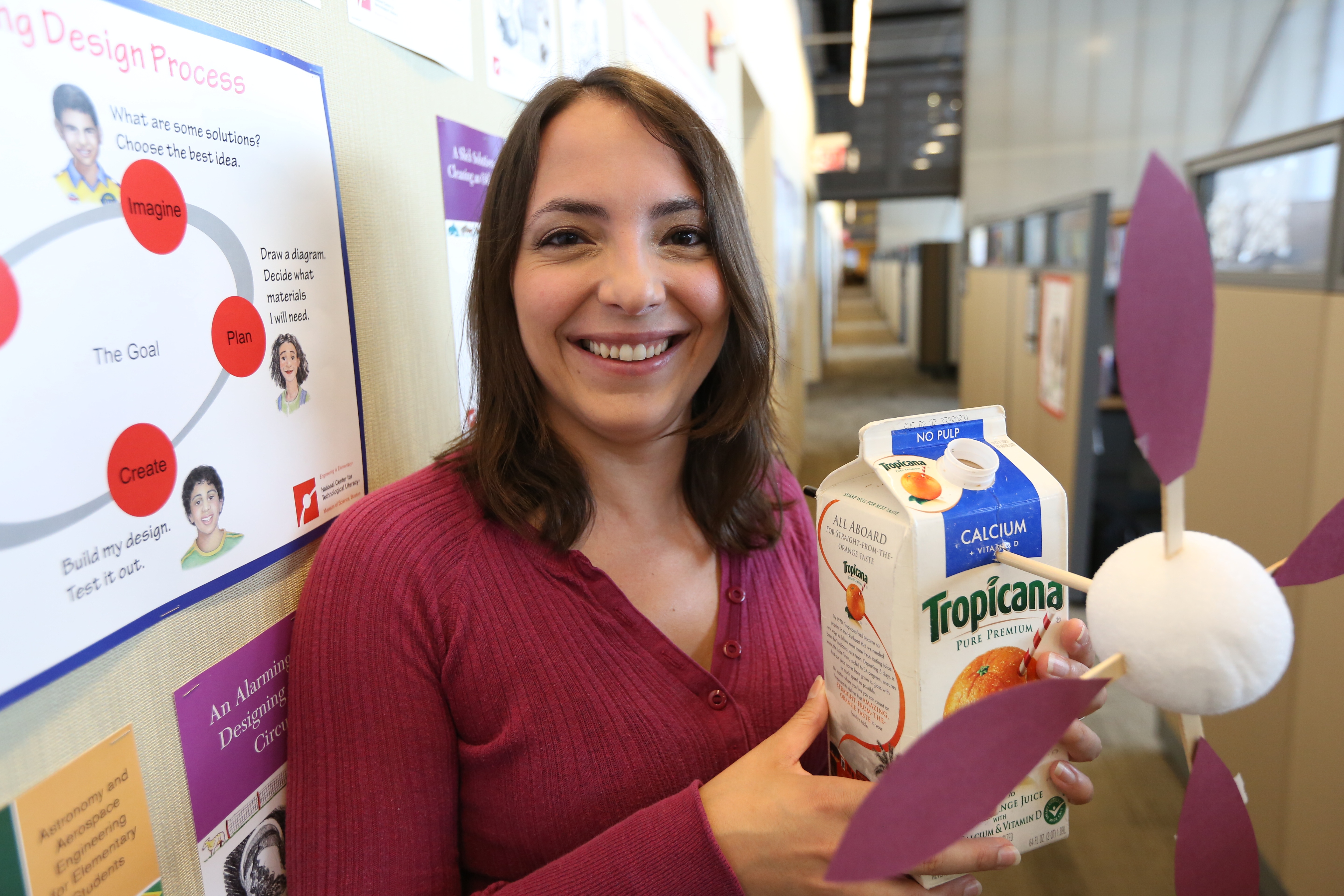 EiE's Elissa Jordan will be your guide to effective questioning!
This session is suitable for elementary teachers of engineering and STEM specialists, as well as professional development providers and administrators who want to learn more about integrating engineering in the elementary classroom. You don't need previous experience teaching the EiE curriculum to benefit from this
engaging session!
EiE professional development provider Elissa Jordan will be your session facilitator. Elissa also teaches about effective questioning strategies in EiE's Teacher Educator Institutes.
Register Today!
There's no charge to attend the "Effective Questioning" session. But because of the highly interactive nature of the activities, participation is limited to 25 educators—so register today to claim your seat! You'll need a computer with microphone and camera to participate.
Support from Cisco Makes It Happen
EiE's work to create new online professional development resources is made possible by a Global Impact Grant from Cisco Systems, Inc. In addition to the EiEXchange sessions, we're creating EiE Webinars (introductory sessions for educators who are new to K-5 engineering) and EiE FollowUp sessions (where EiE teachers can share their classroom successes and challenges and collaborate to improve the way engineering
is taught).
Subscribe to this blog and we'll notify you whenever new sessions are announced!
Engineering is Elementary is a project of the National Center for Technological Literacy® at the Museum of Science, Boston.