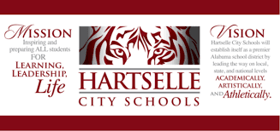 Kids have been engineering hand pollinators at Barkley Bridge since 2007!
Last year, the Alabama Math, Science, and Technology Initiative (AMSTI) selected the Engineering is Elementary curriculum as part an ambitious program to improve STEM education statewide. So now many Alabama elementary teachers are getting their first exposure to classroom engineering. But for Wendy Goss and John Mark at Barkley Bridge Elementary in Hartselle, AL, engineering is nothing new: They've been teaching EiE for almost 10 years. (We don't know for sure, but we think this may be a record!)
Part of EiE From the Beginning
Today EiE has reached more than 115,000 teachers nationwide, but back in 2006, when this story begins, the curriculum was brand new. Many of the 20 units that now make up the curriculum were still under development. Fewer than 1,000 teachers had ever cracked open an EiE Teacher Guide or sorted out sets of engineering materials for their student groups.
That year, John participated in the national pilot test for the unit Best of Bugs: Designing Hand Pollinators. The next year, in 2007, John and Wendy were among the first teachers to teach the completed unit. They've stuck with it ever since!
Pioneering K-5 Engineering in Alabama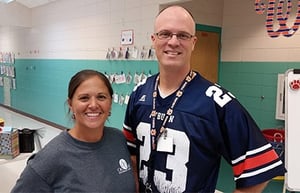 Both John and Wendy teach third grade at Barkley Bridge, which is one of three elementary schools serving Hartselle, a small town near Decatur. Ten years ago, the Next Generation Science Standards were not even a concept, and very few elementary schools offered instruction in engineering. So why adopt an engineering curriculum at Hartselle?
"We want to prepare students for a global economy," Wendy says. "We thought EiE's project-based learning approach would help—having the students explore and do hands-on work, design and make mistakes, and problem-solve. That is real-world learning."
Integrating Engineering with Science
The Hartselle teachers say EiE meshes well with the science topics they teach. "AMSTI provides third grade teachers with a plant growth and development module, and we use Best of Bugs as a supplement," Wendy says. "The students plant seeds, and while they're waiting for the plants to grow and bloom, we incorporate the Designing Hand Pollinators activity to fill the gap."
Tips for EiE Teachers
Wendy's tip? "The curriculum is pretty self-explanatory," she laughs. "Just get in there and do it."We figured that by now, Wendy and John must know Best of Bugs inside and out, so we asked if they had any concise tips for teachers who will use this unit for the first time. John's tip: Make sure to have one copy of the unit storybook, Mariana Becomes a Butterfly, for each student. "Some of the pictures and
maps have a lot of detail; students understand the text better if they can get a close look,"
he says.
John and Wendy were EiE pioneers, but these days, most of the teachers at Hartselle have brought EiE into their classrooms. The engineering "seed" they planted in 2007 has really bloomed!
Engineering is Elementary is a project of the National Center for Technological Literacy® at the Museum of Science, Boston.