EiE and the Museum of Science, Boston have submitted two panels for consideration for next March's SXSW EDU conference, the education component of the famous SXSW conference in Austin, Texas. And, we need your help to get to there! SXSW EDU organizers have a unique way of selecting panels. They collect thousands of potential entries like ours, and then call on the education community to vote on those they would like to see actually take place through a process called PanelPicker.
Voting is easy between Aug. 6 - Aug. 30.
→ Step 1: Create a login if you don't already have one
→ Step 2: Follow the links from the panels below and pick one of our panels to support. Or, pick both!
We hope that you can take a few minutes to cast a vote in our favor -- and if you have a few more minutes, please spread the word to your network via social media. We have sample Tweets below!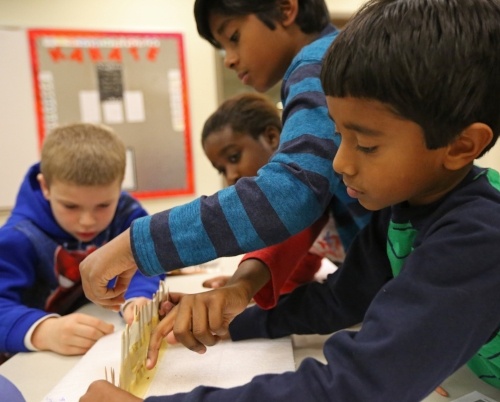 Brief descriptions of the panels:
Engineering makes equity - and we DON'T MEAN jobs: An unlikely discipline - engineering - can help solve the equity problem. This is not another panel about 21st century jobs. It's about how engineering teaches the exact skill set that's needed to solve sensitive challenges: collaboration, problem solving, understanding and creativity. The Museum of Science of Boston, which has taught more than 15 million K-12 students the basics of engineering, will put this theory to the test with those who've studied equity on the ground.
Click to tweet in support of this panel!
How Engineering Helps Students in Every Subject: Engineering is not just a pathway to 21st-century jobs. Studying the subject builds confidence and character, lets students practice resilient responses to failure, and inspires a passion for learning. Children who learn the Engineering Design Process at an early age learn to use those skills across subject areas from ELA to Social Studies to Math. This hands-on panel will look deeper into how and why this happens. The panel will livestream into a classroom working on an engineering project.
Click to tweet in support of this panel!
Thanks for your support. Keep your fingers crossed for us!