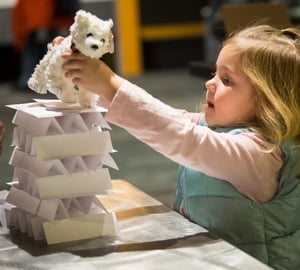 The holiday vacation is a great time to spark a child's curiosity and reinvigorate their love of learning. That's why we've compiled a list of fun gift ideas that can inspire kids and keep them occupied during the winter break. Whether you're an educator, parent, family member, friend, or volunteer this holiday season, buy a gift that can set its recipient on the path towards becoming a lifelong STEM learner! And if you want to test your engineering skills during your holiday break, try out our Engineering IQ Quiz!
Toys and Kits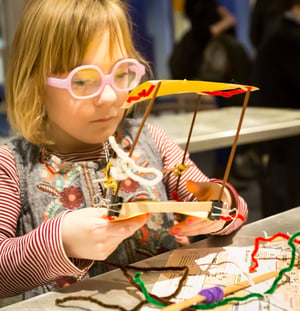 STEM toys and kits are the obvious first pick. They're fun and can keep a young person's mind engaged. STEM toys have advanced a long way from the classic abacus and the Rubix cube. Now, there are many affordable toys and kits for boys and girls on the market. LittleBits, GoldieBlox, and A Mighty Girl offer fun options. Or you can try creating your own STEM kit. No matter the activity, encourage your kids to think about the problems they could solve as they experiment, build, and design! Provide a context that can help your learner understand the value of what they're doing.
Books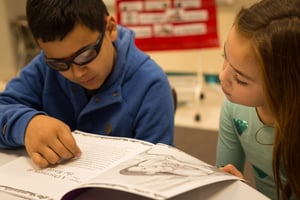 Stories are powerful tools for STEM learners. They can help develop learners' understanding of classroom concepts in a real-world setting, provide diverse role models, and demonstrate the value of what students learn in the classroom. There are so many great books out there for a variety of ages. Hidden Figures Young Readers' Edition by Margot Lee Shetterly; Rosie Revere, Engineer by Andrea Beatty; The Most Magnificent Thing by Ashley Spires; and Girls Who Code: Learn to Code and Change the World by Reshma Saujani are just a few. Additionally, for each Engineering is Elementary unit, we provide engaging, age-appropriate storybooks and carefully curated literary resource lists for each of our 20 elementary units. Check them out for even more book gift ideas.
Donations
During the holiday season, it's important to remind kids of those who are less fortunate and the power of giving. Donate money to a local charity or organization, toys to a children's hospital, or even some of those books we listed above to a local library. Additionally, sites like donorschoose.org enable users to support teachers and classroom projects all over the country.
Movies or Shows
Good kid-friendly STEM films might be hard to find, but Blu-rays and DVDs are awesome stocking stuffers for everyone! We think a great STEM film for children depicts diverse and courageous scientists and engineers (like in Spare Parts, October Sky and Big Hero 6) and/or explores a timely STEM-related issue (e.g. the effects of climate change in Happy Feet). 2017 was a solid year for films featuring strong female protagonists. Hidden Figures and Ghostbusters are two of our recent favorites. (Caveat: while Ghostbusters might not be the most scientifically accurate, it's a great example of female engineers working together to solve a problem and design some cool life-saving technologies.) If your kid prefers TV shows, check out Planet Earth, Good Eats, Bill Nye the Science Guy and Sci Girls.
Magazine Subscriptions
A subscription to an age-appropriate STEM magazine is an effective way to encourage learning all year round. We recommend National Geographic for Kids, Ranger Rick, Muse (a science and arts magazine for "tweens"), and Kazoo (written exclusively for girls between the ages of 5 and 10), but there are many more out there.
Museum Memberships & Afterschool Programs Registration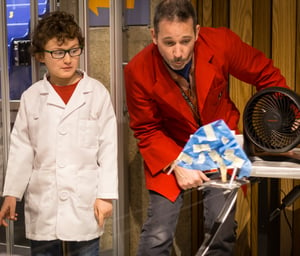 Attending a science museum and/or participating in a STEM afterschool program provides young learners with the opportunity to discover more about the world around them. Here at the Museum of Science, Boston, it's one of our main goals. It may require some research to find a good one in your local area, but it's more than worth it. For example, the Girl Scouts just released twenty-three new STEM badges to foster young girls' interest in STEM fields. Around the holidays, there are often great discounts on year-long memberships and classes as well!
Your Time
Because nothing beats quality time with family.
We hope these recommendations serve you well during your last-minute shopping endeavors. Got a gift idea that you think can inspire a young STEM learner that we missed? Post it in the comments below! And don't forget to test your knowledge with our Engineering IQ quiz.