This year has been a whirlwind and, as we approach year end, many of us at EiE and the Museum of Science are reflecting on what 2020 has brought us. While no one could have prepared for the far-reaching impacts of the global coronavirus pandemic, we are touched by the ways our community has adapted and responded to such an uncertain time.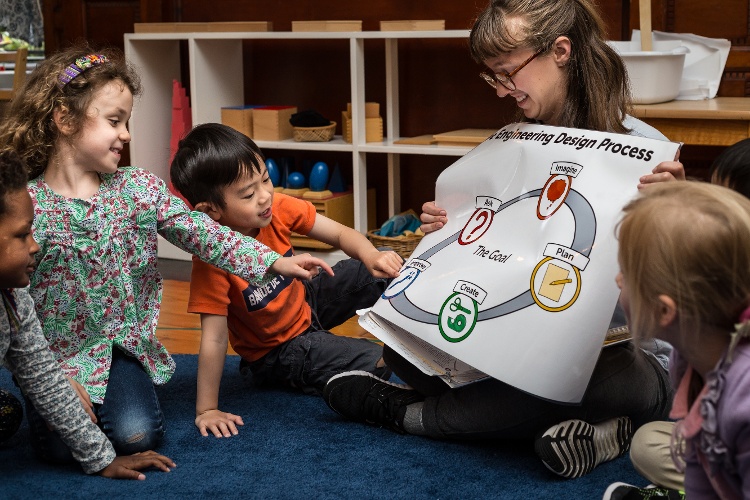 Educators, students and their families have been true pioneers as we've learned to navigate all that this year has thrown at us. We're so grateful for our role in being able to support learners and teachers of all kinds, optimizing our existing resources and providing new ones for new needs.
We are particularly grateful for:
• Our new Virtual Learning Solutions to support K-8 students in hand-on STEM learning during COVID times -- and any time they may be learning virtually!
• Professional development webinars, including those at NSTA, the Virtual Leadership Summit and from Mass STEM Week, to keep teachers feeling confident as STEM mentors, leaders and facilitators even when we're out of our classrooms.
• The Engineering Design Process to help us explore creative problem solving and understand the world around us (Click here for a free downloadable poster).
• Dr. Jha, Dean of the School of Public Health at Brown University, for lending his expertise to us in the wake of COVID-19, keeping us safe and informed in our Ask A Virtual Expert exhibit.
• The diverse professional development resources in STEM that we featured this year, including resources for ongoing anti-racism work in STEM, Latinx Heritage Month, PRIDE in STEM Day and Native American Heritage Month!
• Generous support from the Red Sox Foundation to provide STEM activities and learning resources to local communities, including distributing 650 at-home TryIt! Kits for families during STEM week!
• NASA has continued our PLANETS 2.0 collaboration for another five years - extending our reach to provide enhanced resources for students with disabilities, Indigenous and Native American students and English language learners.
• Our massive community of friends of EiE and the Museum of Science, including our team of staff and our wonderful leadership, who have been with us every step of the way. As a thank you for your incredible, ongoing support, we're excited to offer a special year end sale, making it easy to give the gift of STEM!


While we know 2020 wasn't what anyone expected, we're thrilled there is so much to be thankful for! Let us know in the comments down below what resource you've been grateful for this year, whether from EiE, the Museum of Science or your other favorite education resources!