Every Thursday on the EiE Blog we provide teaching tips and resources for your engineering classroom.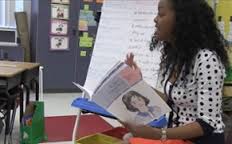 Reading the storybook? Download the illustrations!
When Brittney Armstrong taught her first Engineering is Elementary unit to second graders at Slaughter Elementary in Louisville, KY, she was concerned. "It took us two entire class periods to complete the storybook and discuss it," she says. "That was too long for second graders."
When she shared her concern with another EiE teacher, Brittney got a helpful tip: You can download the illustrations for each of the 20 EiE storybooks from the project website!
Show While You Tell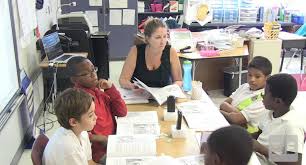 If you project the illustrations, everyone can see them.
Says Brittney, "This is something I will definitely take advantage of during the next unit I teach!" It only takes a moment to download a PDF with all of the illustrations in the EiE storybook for the unit you're teaching. You can use them . . .
when working with younger students. Instead of reading the storybook word-for-word, summarize the key plot points. Project the illustrations and use them as a visual prompt.
when reading the story aloud. Instead of holding up the storybook and hoping kids in the back row can see, show the illustrations with a projector (or on a SmartBoard).
to support ELA instruction. You can use the illustrations in a variety of ways: as writing prompts, for vocabulary development, to help students understand the concepts of plot and sequence, and more. Find full details in this EiE blog post.
Quick Links: Get Your Illustrations Today
Click the storybook you teach to download the illustrations.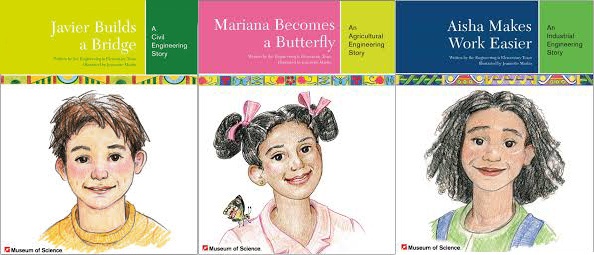 You can also access all of these storybook illustrations through the EiE Resources page. It's as easy as that!
Do you have a tip for using the EiE storybook illustrations? Share it! If we use your tip on the blog, we'll thank you with the EiE Teacher Guide of your choice.
Engineering is Elementary is a project of the National Center for Technological Literacy® at the Museum of Science, Boston.