This November, the EiE staff decided to take a quick break from daydreaming about mashed potatoes and pumpkin pie to brainstorm new units that would have young engineers designing revolutionary Thanksgiving technologies. Unfortunately, these engineering challenges weren't quite ready for the prime time. We might need to stop brainstorming holiday ideas cold turkey! We hope you'll get a kick out of these failed Thanksgiving units.
Patch Things Up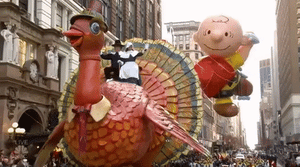 What better way is there to celebrate a holiday than a grand parade? Break out your best wave and make sure your flowers are glued down tight as you march through the streets with India and Jacob in Engineering a Parade: Designing a Float. You'll meet up with India's friend in New York City, one of the balloon handlers in the big Thanksgiving day parade. She's excited for the parade, but something has punctured a hole in the turkey balloon and it's next up in the parade! Your engineers will work with India and Jacob to design a technology that can patch the balloon, but they'll have to fix it with the materials they have on hand—twine, a package of instant potatoes, and a scarf. Can your engineers ensure that the balloon is ready for the spotlight in only ten minutes?
No Harm, No Fowl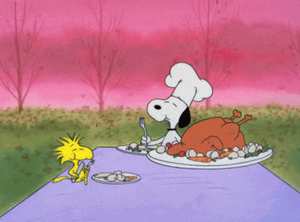 India and Jacob have traveled all over the world, and now it's time for their biggest challenge yet: helping their grandparents with Thanksgiving dinner! In Baste Not Want Not: Designing a TurkeyBot, kids will help India and Jacob design a robot to help with all of those pesky Thanksgiving chores. With simple programming, welding, and circuitry work, they'll create a companion who can thaw, baste, and carve a perfect turkey! Ambitious engineers can choose between traditional roasting and deep-frying technologies, and navigate tricky design constraints when trying to program a lineup of side dishes that even their pickiest family members will love. When kids are done designing, they can take their TurkeyBot home for the holidays!
NOTE: EiE is not responsible for exploding ovens or under-seasoned stuffing.
It's Naptime!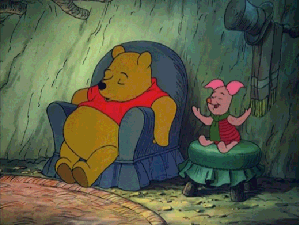 After a big Thanksgiving dinner, there's nothing better than taking a nap on the couch! There are lots of criteria and constraints to consider when trying to design the perfect post-meal nap. Can your kids help India and Jacob snooze the afternoon away in Catch Some Zs: Designing Nap-Assisting Technologies? In this unit, kids will evaluate pillows for optimum softness, measure couch lengths, and design small-talk-blocking ear plugs to create the perfect nap zone in India and Jacob's living room. For an extra challenge, consider how design constraints would change in a recliner chair, or how to help India and Jacob fight off sleepy relatives who covet their optimized sleeping spot!
We hope you got a good laugh from these fake units, and that you and your family have a safe and happy holiday season!


Image sources: Sticker Market, Giphy, Oh My Disney