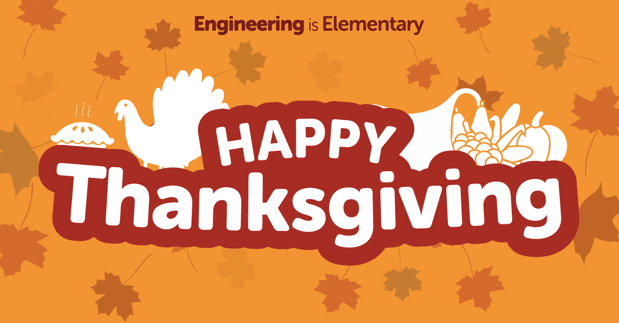 Happy Thanksgiving from all of us at EiE to you! We hope you're having a wonderful holiday. This has been a fantastic year for EiE, and we have a lot to be thankful for.
Thank you, Museum of Science!
EiE is a part of the Museum of Science. We're so glad to work within (and for) this renowned Boston institution. Together, we help create the next generation of problem solvers.
Thank you, EiE advocates and collaborators!
We're thankful for our amazing team of collaborators and advocates. These individuals partner with us for research, host professional development workshops all over the country, and represent major STEM-focused institutions like NASA and Northern Arizona University's Center for Science Teaching and Learning (CSTL). You enrich our curriculum and help spread the word about making engineering accessible for all learners!
Thank you, pilot educators!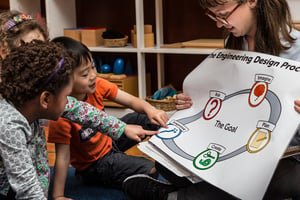 Countless pilot educators opened their classrooms to us. These amazing individuals helped us test our upcoming Wee Engineer, EiE for Kindergarten, Engineering Adventures, and Engineering Everywhere units. Thank you, pilot educators. Your feedback helps us put out curriculum products that work in real classrooms and OST settings, and we're so grateful for the opportunity to collaborate with you! (Check out an infographic breaking down our latest national pilot here.)
Thank you, EiE community!
Our online community keeps us connected to classrooms all over the country. We love hearing from you in blog comments, on social media posts, and at our online events. Thanks for sharing pictures and videos of your young engineers in action, recounting your success stories, and chatting with us in blog comments. Our first year of Online PD was a huge success because of active, engaged educators like you!
Thank you, classroom teachers!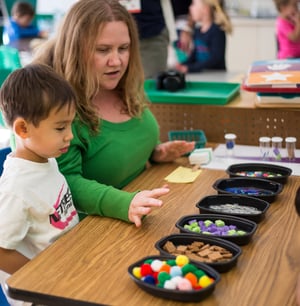 Classroom teachers, we're so grateful to you—you're our closest collaborators. Your ingenuity, passion, and creativity inspires us every day. Our founder and director, Christine Cunningham, said it best in her McGraw-Hill U.S. K-12 Education acceptance speech earlier this year:
Classroom teachers are experts. Unfortunately, today their expertise is often largely unacknowledged and unsolicited, while external mandates laid out by actors far removed from the ground truths and from children shape decisions about policies and instruction. Classroom teachers understand children. They know how to make concepts developmentally accessible at their grade levels and what approaches will lead to success. They know what works for the highly diverse pupils in their classrooms. They know what is realistic in their settings—what materials they can scrounge up and what time they might be able to carve out for new endeavors. Most importantly, teachers care very, very deeply about their students.
What are you thankful for this year? Share with us in the comments below!