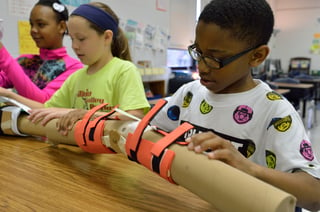 Teachers often tell us that kids gravitate towards engineering when they learn that engineers help people. EiE's real-world connections are often focused on helping others, and that concept is well illustrated in our life-science engineering units. Introducing students to life-science engineering early on can set them up for success in a changing job market. Across the globe, careers in life-science sectors like biomedical engineering are experiencing rapid growth: the US Department of Labor projects that the demand for biomedical engineers will increase 23% by 2024. These five units can kick-start an interest in life-science engineering for your students, and show them how engineers can help countless people (and animals!).
Bugging Out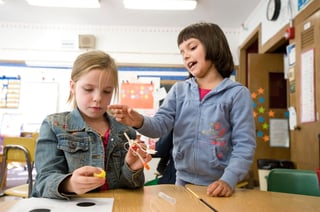 In The Best of Bugs: Designing Hand Pollinators, students are faced with a pollination problem: when the right insects aren't around to pollinate a plant, who does the work? Through the storybook Mariana Becomes a Butterfly, students learn about insects, insect life cycles, pollination, and natural systems. Then, they put their agricultural engineering skills to the test when they are challenged to design and test their own hand pollinators!
Brace Yourself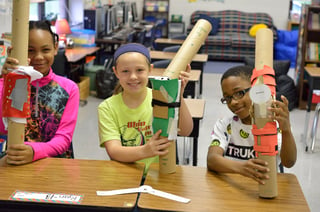 No Bones About It: Designing Knee Braces gives students the chance to become biomedical engineers. The storybook Erik's Unexpected Twist provides an exciting context: Erik's classmate injures his knee in the woods and Erik must use his engineering know-how to design a knee brace to help get his classmate to safety. In the unit, students design their own knee braces to restore the range of motion to a model injured knee.
Clean-Up Crew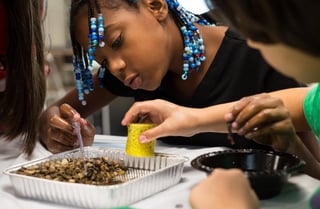 In A Slick Solution: Cleaning an Oil Spill, students use their knowledge of ecosystems and food webs to design a solution to a very real problem: cleaning a polluted body of water. In the storybook Tehya's Pollution Solution, they'll visit the Pacific Northwest, where a young girl helps environmental engineers clean up an oil spill on the Elwha River. Then, they'll investigate the oil-absorbing properties of different materials to design an efficient and cost-effective way to clean up an oil spill themselves!
Jumping for Joy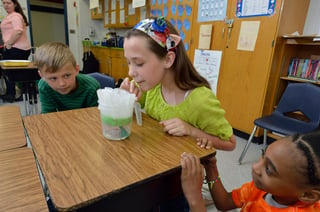 Ready to save a frog? In the storybook Juan Daniel's Futbol Frog, students learn about a boy who designs a membrane to keep his lucky pet frog alive. Then, they use their knowledge of organisms and their basic needs to design a frog habitat for the Just Passing Through: Designing Model Membranes design challenge. Students test and improve their designs until their membranes deliver the right amount of water to keep their model frogs healthy.
Wrap It Up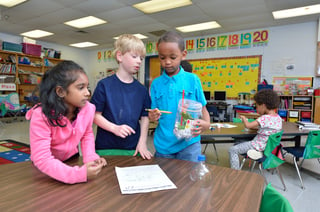 Thinking Inside the Box: Designing Plant Packages introduces students to package engineering as they design a package that can support a plant during transport. The context-setting storybook A Gift From Fadil introduces students to two siblings in Jordan who want to design a durable plant package as a wedding gift for their older sister. In the design challenge, students use their knowledge of the functions of packages and the needs of plants to design their own plant packages. When they're done designing, they can give their sturdy plant package to family and friends—or they can send it on over to the EiE offices to put it to the ultimate transportation test!