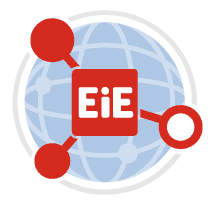 We've been very excited to roll out our new online professional development offerings over the past few months—we've conducted webinars about habits of mind and engineering in out-of-school time and we've had some amazing discussions with educators around the country about STEM integration and ELA connections. Now, we're ready to take online PD to the next level with the very first online workshop series this summer. We're looking for a small group of highly motivated teachers to help us pilot test this new experience. If you are selected, you'll receive a scholarship that includes:
three online professional development sessions
an EiE teacher guide of your choice
the EiE materials kit for the unit
a classroom set of 24 storybooks for the unit
a $150 stipend for your feedback about the experience
To be eligible to apply, you must attend one of two informational webinars: Tuesday, April 4th at 6:00 PM EDT or Saturday, April 8 at 11:00 AM EDT. There, you'll learn more about this new opportunity and have the chance to ask our professional development team any questions you may have. Read our Q&A below for more information and to see if you meet the eligibility criteria.
Q&A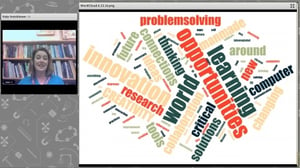 Q: On what days are the workshop sessions?
A: The three sessions will take place on July 11th, July 18th, and August 8th, 2017.
Q: If I can't attend one of those sessions, should I apply?
A: You must be able to attend all three sessions to qualify for a scholarship.
Q: What will the workshop be like?
A: You can look forward to an experience that has all the fun of an on-site workshop: interactive activities, deep dives into EiE pedagogy and content, and preparation to facilitate EiE with your students.
Q: Is it OK if I've already taught EiE?
A: Yes!
Q: Is it OK if I've never taught EiE?
A: Yes!
Q: What if I've attended an in-person EiE PD workshop before?
A: You don't qualify for this scholarship if you've attended an EiE workshop before, but feel free to pass this information on to your colleagues!
Register Now!
We look forward to seeing you at one of our informational webinar sessions: Tuesday, April 4th at 6:00 PM EDT or Saturday, April 8 at 11:00 AM EDT. Remember to register in advance! If you have any additional questions, please email eiepdonline@mos.org.