One of the EiE staff's favorite classroom engineering moments from our video entry to the NSF 2016 Video Showcase is when young engineer Max says to his classmate Charley, "Before this, I didn't know Charley was a genius about this topic!" Charley responds, "I didn't know I could even say that much or learn that much," to the well-deserved compliment. This vignette perfectly illustrates one of the engineering habits of mind we hope all EiE learners develop: to see themselves as engineers and as problem solvers. In addition to engaging students like Charley and Max in engineering activities, we've learned that exposing them to positive role models they can identify with can also help accomplish this goal. So, in honor of Women's History Month, we hope you'll share these role models to inspire your own "genius" moments.
Patents by the Dozen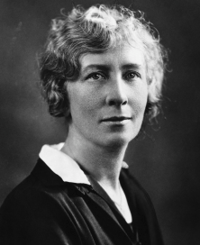 You may recognize industrial engineer Lillian Gilbreth's name from Cheaper by the Dozen, the popular book and its two movie adaptations based on her life with twelve children, but you may not realize that she designed a technology you and your students use every day: the shelves on the inside of your refrigerator door. Gilbreth is notable not only for her large family but also for her contributions to workplace (and domestic) efficiency in the early 20th century. Amongst her groundbreaking firsts, Gilbreth was the first woman elected to the National Academy of Engineering and the first female engineering professor at the Purdue University School of Engineering. Share Gilbreth's story with your students and show them that there's always room for improvement!
EiE Connections: Marvelous Machines: Making Work Easier (Industrial Engineering)
An Early Environmental Advocate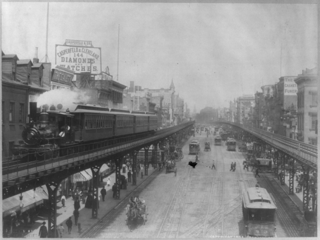 Your students may be surprised to hear about the truly pioneering work of Mary Walton, a late-19th century inventor whose pollution-reducing technologies preceded the field of environmental engineering. Walton is notable for designing a system that reduced factory emissions by diverting smoke to water tanks that then became sewage instead of into the air. She also tackled the problem of noise pollution, using a model train set to create a prototype for a widely adopted noise-dampening technology. Walton's story could inspire one of your students to explore the possibility of contributing to an entirely new field of engineering.
EiE Connections: Water, Water Everywhere: Designing Water Filters (Environmental Engineering), Don't Runoff: Engineering an Urban Landscape (Environmental Engineering), Here Comes the Sun: Engineering Insulated Homes (Green Engineering)
Rocketing into History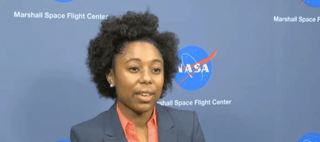 If you're looking for a connection to current events, you can introduce your students to Tiera Guinn. Guinn is a 22-year-old MIT student who is already designing aerospace technologies as an engineer at Boeing. Her work with Boeing on NASA's Space Launch System—a powerful rocket being designed to help get astronauts to Mars and beyond—will help ensure her place in history amongst the other engineers on our list.
EiE Connections: A Long Way Down: Designing Parachutes (Aerospace Engineering), Liftoff: Engineering Rockets and Rovers (Aerospace Engineering)
There are many more notable female engineers that weren't included here; share your favorite stories of trailblazing engineers with us in the comments!