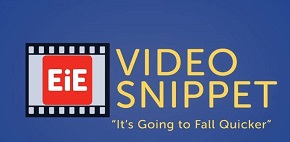 Engineering is Elementary is pleased to announce a new set of online resources for K–12 engineering educators: EiE Video Snippets. This collection of short videos can be used in three ways:
When You Ask for Teaching Tools, We Listen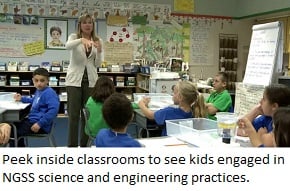 How did this collection come to be? EiE founder and director Christine Cunningham often gives keynotes and presentations at STEM education conferences across the country. In these talks, she shares short videos showing kids engaged in hands-on engineering. "These videos are not scripted—everything you see is candid," says Cunningham. "The video clips are invariably a hit, and afterwards, audience members come up to ask, 'Can I get access to those videos? I could really use them!'"
We listened to this feedback, learned more about what you had in mind, and used the conference clips as the basis for an online collection organized around the three strands listed above.
Make Your Point about Classroom Engineering
One way we envision educators using these videos is to help preservice teachers prepare to teach science and engineering. "I can also see using the EiE Video Snippets in my professional development workshops, to show teachers evidence of the outcomes I describe for engineering education," says Liz Parry, a consultant for The Engineering Place at North Carolina State University and an EiE professional development collaborator.
Parry also thinks EiE Video Snippets would make powerful examples to show administrators who are making decisions about curriculum and must balance different needs when funding initiatives. "The vignettes clearly show how engineering supports the development of both academic proficiency and important life skills such as persistence, collaboration, and using evidence for decision making," she says.
Parry says schools that are using (or contemplating using) EiE as an instructional tool might show these videos to parents, to demonstrate how engineering supports a way of learning that will help their children have a broad choice of career paths. "Pretty potent punch for such brief video snippets!" she says.
Great for Workshops
"I definitely plan to integrate these videos in future professional development sessions with science teachers," agrees Joelle Clark of the Center for Science Teaching and Learning at Northern Arizona University, who is also an EiE PD collaborator. "I think it's brilliant to organize the videos according to the science and engineering practices outlined in 'A Framework for K–12 Science Education'—and how fantastic that th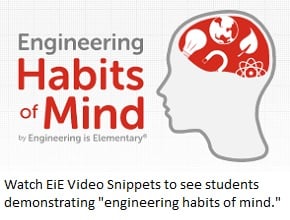 e Snippets collection also highlights the engineering habits of mind that support science and engineering practices. And seeing students in action is a very powerful way to inspire other teachers."
We invite you to browse these new Video Snippets. We hope you'll enjoy them, share them with your colleagues, and find even more creative ways to use them.
P. S. While you're exploring our online resources, check out these other collections:
Was this post helpful? Subscribe to the EiE Blog and get great news and information every week!
Engineering is Elementary is a project of the National Center for Technological Literacy® at the Museum of Science, Boston.
Click to edit your new post...