At EiE, we know that kids who develop engineering habits of mind see themselves as engineers. One of the most powerful ways you can help kids envision themselves as engineers is to present them with role models that they can identify with. It's why our storybooks feature diverse characters from all over the globe. We believe that incorporating historical and cultural connections into engineering is a great way to make lessons relevant to kids in the classroom. If you're an educator trying to help kids see themselves as engineers, consider taking some time this February, Black History Month, to introduce your kids to a few prominent black engineers who made important contributions to the field.
Out of This World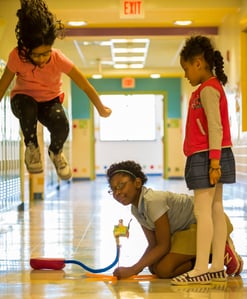 Hidden Figures was the #1 movie at the box office earlier this month, so there's a good chance that some of the kids in your class have heard of NASA's first female African-American engineer, Mary Jackson. Jackson began working at NASA as a computer in 1951, and petitioned the City of Hampton to take the graduate courses she needed to become a NASA engineer at a segregated school (she won!). You could also introduce them to Aprille Ericsson-Jackson, the first African-American female at NASA's Goddard Space Flight Center to hold a Ph.D. in engineering. Her speech at the 2015 USA Science & Engineering Festival, "Space is for Everyone," is sure to spark the interest of any budding aerospace engineers in your class!
EiE connections: The Sky's the Limit: Engineering Flying Technologies (Aeronautical Engineering); Liftoff: Engineering Rockets and Rovers (Aerospace Engineering)
Paving the Way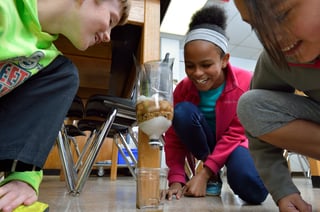 Howard P. Grant was a true trailblazer. As the first black graduate from the UC Berkeley College of Engineering, the first black engineer for the City of San Francisco, AND the first black member of the American Society for Civil Engineers, Grant showed a lifelong commitment to the field of engineering and to advancing engineering opportunities for African-American youth. In 1970, he hosted the first meeting of Northern California's black engineers, which grew to become the Northern California Council of Black Professional Engineers. Today, the Council encourages African-American youth to consider careers in engineering through scholarships and public outreach. Grant was well-respected as an engineer for San Francisco's water department, but he is remembered for dedicating his entire life to breaking down barriers to ensure that the next generation of black engineers had a clear path to success.
EiE connections: Water, Water Everywhere: Designing Water Filters (Environmental Engineering); To Get to the Other Side: Designing Bridges (Civil Engineering)
The Real McCoy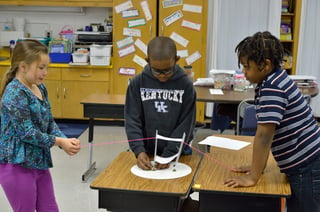 Did you ever wonder where the phrase "The Real McCoy" came from? Look no further than engineer and inventor Elijah McCoy. McCoy's parents escaped slavery on the Underground Railroad and settled in Michigan. He was trained as a mechanical engineer in Scotland, but had to accept a job as a fireman with the Michigan Central Railroad when he returned to America in the 1860s. Part of his job was oiling steam engine parts, which required the train to make frequent stops. McCoy put his engineering knowledge to work and developed a way to make the work easier—an automatic lubricator that oiled up the train while it was still running. It worked so well that railway engineers made sure people were not using generic imitators—they requested "The Real McCoy!" McCoy went on to establish his own business and obtain nearly 50 patents for his many inventions.
EiE connections: Marvelous Machines: Making Work Easier (Industrial Engineering)
No matter what field of engineering you're covering, there is bound to be a real-world connection you can make with your kids. When they see themselves represented in successful, barrier-breaking role models, there's an even better chance that they'll feel empowered to achieve great things in engineering careers.
Sources: Popular Mechanics, USA Science Festival, Civil & Structure Engineer Magazine, Scholastic, Encyclopedia.com