Sue Pietrusza has a mission: to keep the 63-year-old Christ the King Catholic School in Jacksonville, Florida "ever dynamically changing." In 2014, the assistant principal and technology integration specialist set her sights on an exciting new goal—to get Christ the King School a STREAM (science, technology, religion, engineering, arts, and mathematics) certification from the Florida Catholic Conference. Three years later, they're the first STREAM-certified school in the state of Florida! Sue says she's already seen a positive change in her students and teachers, and that EiE helped them get there: "It was such a huge, integral part of us earning that accreditation," she says. "I don't think we would have ever been able to meet our engineering requirements without it."
Community-First Implementation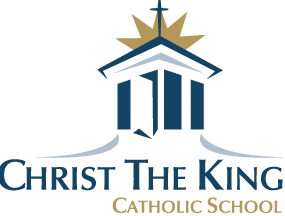 The road to STREAM certification began in 2014, when Sue and her fellow administrators conducted a "vision session" with members of the Jacksonville community. They gathered a group of teachers, professors, parish members, and STEM professionals to discuss adding more STEM into Christ the King's school day. At the end of the day-long session, the group realized they were missing one crucial component of STREAM instruction: engineering! A colleague recommended EiE to Sue, and she scheduled a professional development workshop to get her staff ready for implementation.
The criteria for STREAM certification required the school to add science and social studies instructional time and cut back on language arts instructional time. "Some of our teachers struggled with that," Sue admitted. But EiE's context-setting storybooks helped them see how STREAM integration can enhance learning across all subject areas. Sue says her teachers have appreciated the opportunity to introduce students to unfamiliar states and countries through the storybooks.
"When the teachers pulled up those maps and showed those places," she says, "we would talk about the weather in those places and the terrain in those places. That really helped us understand how you could add those minutes to science and social studies and yet still feel like you're teaching reading."
Learning From Failure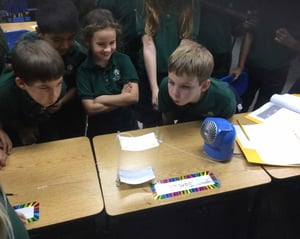 Sue has enjoyed seeing how EiE has changed her students' and teachers' attitudes about failure for the better. "Some of the teachers were so scared of this whole STREAM, engineering concept—they'd say, 'I am a reading teacher!' And they just did not want to engage in it," she says. "And I think they were afraid of failing! They were afraid that they would try to do these units with their kids and it wouldn't work out." But seeing their students engage in EiE has given them a brand new outlook.
Sue describes watching a student attempt to make a sailboat with a heavy felt sail, and holding his teacher back from stopping him before he had a chance to fail. "We knew that boat wasn't going to move! But we had to learn to hold our tongues and let them fail, just to see—is that kid going to go in the corner and cry, or are they just going to go right back to the drawing table and try again?" she says. "And we started saying, 'OK, let's try out that idea!' instead of saying, 'The textbook says to do it like this.' I felt like we were all learners together."
Real-World Connections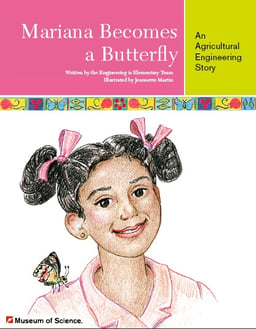 EiE has been a great fit in Christ the King School, where teachers value real-world connections and immersive learning experiences. For example, their kindergarten class gets up close and personal with butterflies as they engage in EiE's The Best of Bugs: Designing Hand Pollinators, because Christ the King is a certified Monarch Waystation! "The butterflies are just sitting on these little five-year-olds' shoulders. It's like Snow White!" Sue laughs. Older students have applied their engineering knowledge to Christ the King's annual Universal Mission—last year, they picked strawberries alongside migrant farm workers and brainstormed ways they could implement simple machines in the fields.
What Comes Next?
In the midst of Christ the King's first year as a STREAM-certified institution, Sue has been asked to speak about their accreditation at this year's Future of Education Technology Conference, she's applying for statewide STEM awards, and she's got high hopes for the future.
"We're not going to stop here!" she says. "We're just going to keep trying, keep winning awards, and getting some acknowledgement that, yes, we're a poor Catholic school that doesn't get government funding. But we can still accomplish a lot of things, and we have amazing kids that are doing some really great things." We look forward to hearing about what Sue and Christ the King Catholic School accomplish next!