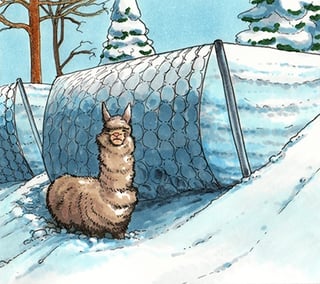 We're excited to announce that Engineering Adventures, our out-of-school-time (OST) curriculum for grades 3–5, has two new offerings available for download. A Slippery Slope: Engineering an Avalanche Protection System explores the field of avalanche engineering as kids try to engineer a system that protects a model village from an avalanche, and Light Up the Night: An Electrical Engineering Challenge challenges kids to become electrical engineers and create a light display that mimics the Northern Lights.
Adventure is Out There!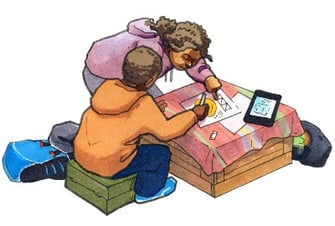 In each Engineering Adventures unit, globe-trotting brother-and-sister duo India and Jacob guide your kids through hands-on activities that introduce a field of real-world engineering and culminate in an exciting design challenge. They call for easy-to-find materials and can be scheduled flexibly, to meet the needs of your OST program. Engineering Adventures units immerse kids in engineering challenges and help them see how engineering has far-reaching impacts for people all over the world.
A Bright Idea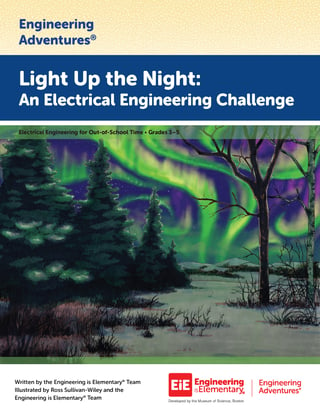 India and Jacob take kids on a journey through Iceland in Light Up the Night. The duo are visiting their friend Inga, an artist and electrical engineer who creates LED sculptures for the Winter Lights Festival. India and Jacob are inspired to create their own Northern-Lights-inspired display for the festival, but they need kids' help! In this unit, kids will learn about electrical circuits by investigating what shapes and materials allow electricity to flow through them, then they'll use sculpting materials to create functional circuits that can operate lights. In the final design challenge, kids are asked to use what they have learned to create a sculpture that mimics the Northern Lights.
Look Out Below!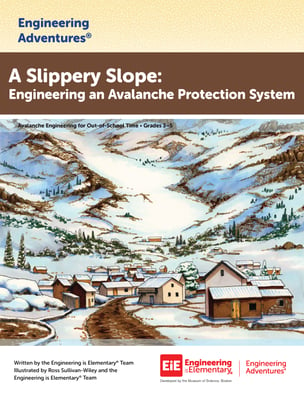 In A Slippery Slope, kids will join India and Jacob in southern Peru. The duo's friend José Pablo, an avalanche engineer, designs technologies that protect people in his small village from avalanches. Kids will learn what causes destructive avalanches, then they'll design catches to contain falling debris and barriers to change the direction of avalanches on a cardboard "model mountain." Finally, they'll put their new engineering knowledge to the test as they are challenged to design an avalanche protection system that falls within spatial and budgetary constraints while still protecting the village.
Engineering is Elementary is a project of the National Center for Technological Literacy® at the Museum of Science, Boston.