Have you ever taught an integrated engineering lesson that is so engaging, it encourages even the most ardent math-hater in your classroom to complete some challenging calculations without a word of complaint? Integration between STEM subjects can be incredibly valuable to young learners when it's done in a meaningful way. But what defines meaningful integration? Join the EiE PD team on January 11th at 6 PM EST as they explore this question in the 90-minute interactive online PD session, "Investigating What Makes Integration Between STEM Subjects Meaningful."
Exchange Ideas, Share Inspiration
This session is part of our EiEXchange series. Each EiEXchange is an interactive online learning opportunity that introduces elementary educators to classroom-tested strategies for teaching K-5 engineering. Sharing and learning new perspectives on common challenges can be just as helpful for seasoned EiE experts as it is for those new to teaching engineering. The only tools you need to connect with educators across the country are a webcam and a microphone!
Sensational Integration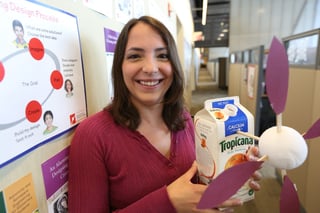 In this session, you'll learn by defining "meaningful integration" and assessing example classroom lessons that attempt to integrate multiple subjects and judging the value of the integration. You'll join your fellow educators in breakout rooms, where you'll get a chance to discuss your thoughts and rank examples of integrated lessons with a small group of your peers and an EiE PD provider. Then, you'll conclude by collaborating with the whole group to create a list of attributes that made the integrated lessons successful and truly meaningful. This will help you take what you learned and implement more meaningful integration between STEM subject areas in your own classroom.
Who Should Attend This EiEXchange?
This session is suitable for elementary teachers of engineering and STEM specialists, as well as professional development providers and administrators who want to learn more about meaningful integration of STEM subjects. You don't need previous experience teaching the EiE curriculum to benefit from this engaging session! We hope to see you next Wednesday, January 11th, at 6 PM EST—don't forget to register by clicking the link below!
Engineering is Elementary is a project of the National Center for Technological Literacy® at the Museum of Science, Boston.