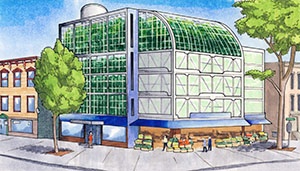 Have you tried our afterschool curricula, Engineering Adventures and Engineering Everywhere? These out-of-school-time (OST) units challenge kids to solve real-world problems using the engineering design process. Educators are always welcome to download these units for free and source the materials, but we also offer printed binders and materials kits in our store for easy implementation. Check out the two newest units available to purchase—Music to My Ears: An Acoustical Engineering Challenge and Growing Up: Engineering Vertical Farms.
Growing Up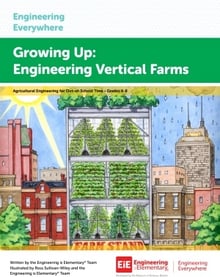 This EE unit introduces middle schoolers to agricultural engineering and to a new and literally growing solution to the challenges of feeding the world. In this unit, youth learn about the scarcity of fresh produce in urban areas and how engineers are working to fix it. They take their knowledge of engineering and work to engineer a prototype of a vertical farm to present to the city council of Greentown, a fictional city grappling with a food production problem.
Purchase a materials kit and binder or download the unit for free!
Music to My Ears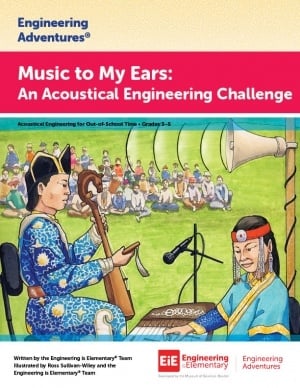 In this EA unit, kids join world-traveling duo India and Jacob in Mongolia for the Naadam Festival. India and Jacob have a problem: they need powerful speakers to amplify the music at the festival. Kids become acoustical engineers as they learn about reflecting and absorbing sound and using a decibel meter to measure changes in volume. Then, they use their newfound knowledge to design effective speakers that will make sure the festival is full of fantastic music!
Purchase a materials kit and binder or download the unit for free!
Designed for OST
Our EE and EA curricula are designed with OST programs in mind—the lessons can be scheduled flexibly so that you can work through the entire unit in a week, space the activities out over several weeks, or plan any combination that fits the format of your program. Kids who miss a lesson will still understand and enjoy the lessons that follow. These real-world challenges will energize the kids in your OST program and help them develop engineering habits of mind that will support their learning, both in your program and in school.