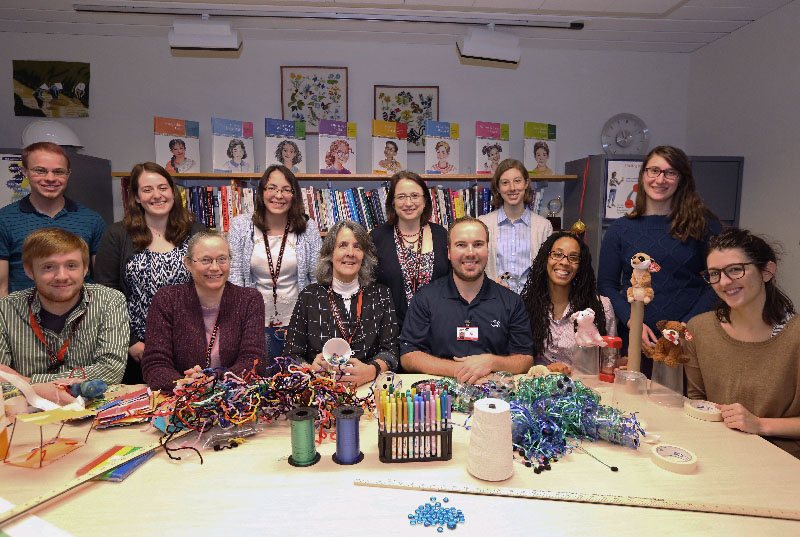 Designers at work! Our development team has started work on a new PreK-K curriculum.
In 2009, President Obama launched "Educate to Innovate," a campaign to improve K-12 STEM education. Then, in 2013, he advocated for high-quality preschool for every child. Now these initiatives are connecting: earlier this month, the White House put out a call to support America's youngest students with early STEM education.
The Engineering is Elementary project is already on board. This winter, we started work on a PreK-K engineering curriculum for ages 3–5 that is modeled after our award-winning EiE curriculum for ages 6–10. The three-year, $425,000 PreK-K initiative is funded by entirely by the EiE project at the Museum of Science, Boston.