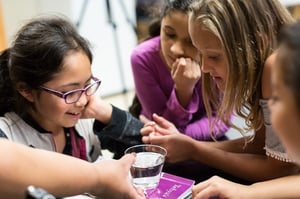 At EiE, we believe that one of the most powerful ways you can help kids envision themselves as engineers is to present them with role models that they can identify with. According to the National Science Foundation, in 2015, Hispanic engineers made up just 7% of the engineering workforce. Introducing young learners to diverse STEM leaders before stereotypes about "who can be an engineer" take hold can help level the playing field and inspire them to discover their inner engineer. In honor of Hispanic Heritage Month, we're spotlighting three Hispanic engineers who broke barriers and used their knowledge of math and science to solve problems and change our world.
Dr. Ellen Ochoa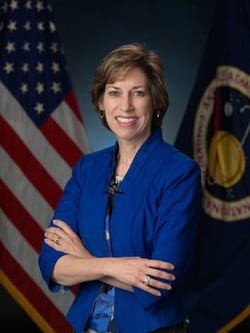 Dr. Ellen Ochoa has broken through many barriers in her career, including the Earth's atmosphere! Dr. Ochoa was selected as NASA's first female Hispanic astronaut in 1991. She completed four missions and spent more than 950 hours in space, using her knowledge about physics and engineering to work on flight hardware and software, robotics, space station design, and more, even inventing a new optical analysis system. She was later promoted to director of the Johnson Space Center—she was the first Hispanic director and only the second female director of the Center. She continues to embrace her role as a trailblazer and role model, saying, "I hope to continue to inspire our nation's youth to pursue careers in science, technology, engineering and math so they, too, may reach for the stars."
EiE unit connections: Liftoff: Engineering Rockets and Rovers; Worlds Apart: Engineering Remote Sensing Devices; Testing the Waters: Engineering a Water Reuse Process; In Good Hands: Engineering Space Gloves
Guillermo González Camarena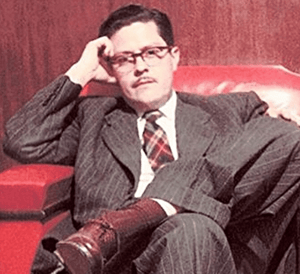 As a child in Mexico, Guillermo González Camarena was interested in taking electronics apart to understand what made them work. At age 23, his tenacity paid off when he was awarded a patent for the very first color television transmission system. When he realized that his invention would be prohibitively expensive for low income families, he created a simplified bicolor system in 1963 to ensure that his technology would be accessible to everyone. His work provided a foundation for the modern color televisions that followed, and his bicolor system played a key role for an important NASA mission, transmitting the first color images of Jupiter from the Discovery I in 1979.
EiE unit connections: Lighten Up: Designing Lighting Systems; Worlds Apart: Engineering Remote Sensing Devices
Vanessa Galvez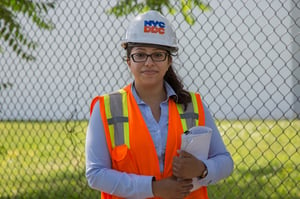 Influential engineers don't always create technologies for spacecrafts. Some, like Vanessa Galvez, have made an out-of-this-world impact in their own community. Galvez is a civil engineer who became interested in engineering when watching a documentary about levee failures after Hurricane Katrina. At age 26, she supervised the installation of 164 bioswales in Queens, NY. Bioswales help mitigate the toxins and pollutants in urban stormwater runoff, which will protect the borough from pollution and flooding. Galvez's work can provide a blueprint for future city improvement projects, and it is hugely important to Queens, creating a safe and clean environment for generations to come.
EiE unit connections: Don't Runoff: Engineering an Urban Landscape
Dr. Ellen Ochoa sources: NASA [1], NASA [2], Biography.com, APS
Photo credit: NASA
Guillermo González Camarena sources: Innovadores de América, Explorando México
Photo credit: es.historia.com
Vanessa Galvez sources: NYC.gov
Photo credit: NYC.gov