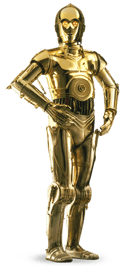 It may not surprise you to learn that there are a few Star Wars fans on the EiE staff. We wanted to celebrate Star Wars Day EiE style, so we started brainstorming the ways in which our units connect with the Star Wars universe. It goes beyond rockets and rovers: the Star Wars films feature levitating devices and high-tech helmets, too! Star Wars scholars have written books about the scientific virtues of Star Wars, and no one can deny how much of a catalyst it is for STEM enthusiasts' imaginations. It has inspired NASA engineers to chase their dreams, robotic engineers to design R2-D2-style robot companions, and Australian scientists to design holograms! If your class loves Star Wars as much as we do, they'll love these out-of-this-world connections.
Recycled Podracers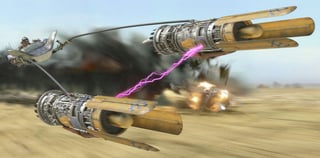 If you've seen Episode I: The Phantom Menace, you'll remember the futuristic podracer technology—fast, levitating vehicles that compete in races on dangerous tracks. To compete in these podracing events, young Anakin Skywalker secretly constructed his own podracer using salvaged parts. The engineering prodigy also used recycled parts to create his robot companion C-3PO! If your young engineers long to race around an alien planet or to build an otherworldly technology using recycling bin scraps, they'll love making their own race cars from recycled materials as part of our Engineering Adventures unit,
. In the Go Green unit, kids have the opportunity to test their car designs in a Recycled Racer Rally. To continue the space theme, set the race in the twisting desert courses on Tatooine and have your kids imagine how they can design their recycled racer to deal with the surface conditions of a rocky, desert planet.
I Find Your Lack of Helmets Disturbing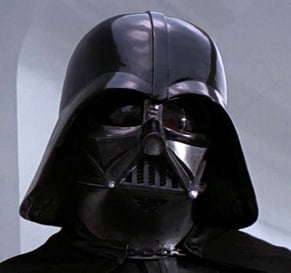 There's no shortage of helmets in the Star Wars universe. Stormtroopers, TIE fighter pilots, and Sith Lords all routinely don helmets, for reasons ranging from the practical (protection during a turbulent flight) to the fearsome and necessary (Darth Vader's life supporting suit). If you're teaching our out-of-school time mechanical engineering unit,
, the helmets of Star Wars are a fun "real world" connection for the young engineers who dress up as Boba Fett for Halloween every year. Inspire your kids to think creatively about different situations that could require helmets by showing them the enormous variety of helmets designs in Star Wars. What is the design criteria for a helmet that must be able to withstand both space and a bump on the forehead from an automatic door?
These Aren't the Rockets You're Looking for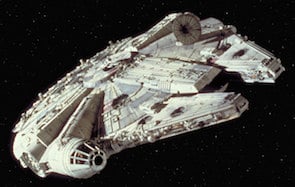 In our out-of-school time unit
kids explore aerospace engineering by designing model "stomp rockets" and sending them (via compressed air) to explore a planet in our solar system. Instead of sending their rockets to Mars, you can have your kids' rockets blast off to a fictional planet from the Star Wars universe. Each of these rockets must also hold a rover that is designed specifically for the conditions of the planet it's heading to, so make sure you have kids research the planet's "real world" conditions—you don't want a rover getting tangled up in the dense forests of Endor! We also highly recommend having kids imagine that their rocket is the Millennium Falcon…can they make the Kessel Run in less than twelve parsecs, too?
That's No Moon
Looking for even more interstellar inspiration for your students? As part of the PLANETS (Planetary Learning that Advances the Nexus of Engineering, Technology, and Science) initiative at Northern Arizona University's CSTL (Center for Science Teaching and Learning), the EiE staff is hard at work on two new space-themed afterschool engineering curriculum units. The new units are scheduled to be released in 2018. If you can't wait until then, you can check out units we've already released that were developed with support from NASA's Space Technology Mission Directorate: and
.
Do you have a favorite technology or student-inspiring engineering connection from the Star Wars movies? Share it with us in the comments.


Image Sources: Podracer, C3-PO, Millennium Falcon, Darth Vader