If you've ever called or emailed EiE, you've had the pleasure of speaking to our customer service team. Our customer service representatives have an encyclopedic knowledge of all aspects of EiE, from big-picture ideas about unit implementation to the minutia of magnet sizes. They're always happy to offer a helping hand and share their infinite wisdom—and today, we're sharing some of it with you. Here are five of the most frequently asked EiE questions, according to the people who know all the answers!
Which EiE unit is right for me?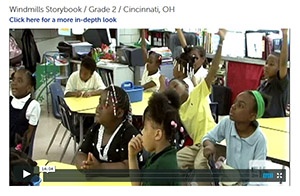 When someone first hears about EiE and sets out to explore our in-school curriculum, the sheer volume of units can seem overwhelming. Luckily, our expert staff has taken a lot of the guesswork out of choosing an EiE unit.
Our 20 unit overview page gives you a quick glance at what kind of engineering each unit covers. From there, you can check out a detailed unit overview PDF that describes the science content connections, storybook settings, and recommended grade levels of each unit. Once you've narrowed down your choices, you can visit individual unit pages to get even more information. Say you've chosen Catching the Wind—from the unit page, you can download a unit preview, view materials lists, download extension lessons and storybook illustrations, check out classroom videos, and more! These pages include everything you could possibly need to decide if a particular EiE unit is right for your classroom, and resources that make implementation a breeze.
Do you have curriculum for kindergarten and preschool?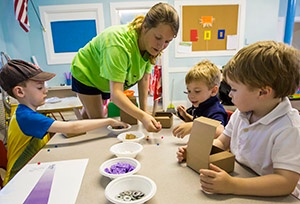 We take your feedback very seriously, and when we heard how many teachers were clamoring for preschool and kindergarten engineering curricula, we set out to start creating them for you! We're still in the early stages of development, but you can visit our blog for an overview of the project and a behind-the-scenes look at developing an EDP for preschoolers. If you're a preschool or kindergarten teacher who is interested in pilot opportunities, or if you would like to collaborate with us as an early childhood education expert, please fill out this form.
Do you have any scholarship opportunities?
Perhaps! The best way to stay up-to-date on scholarship opportunities is to subscribe to our newsletters—you'll be updated whenever new scholarships are available. You can also find information about past programs and our current offerings on our EiE PD scholarships page. (Heads up: until October 19th, Teach for America alumni in New York City and teachers in Title I NYC schools can apply for the 100Kin10 scholarship!)
How do I build a model knee/create a TarPul/set up a test tank?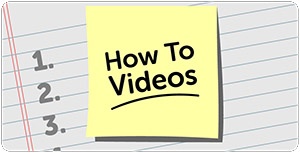 EiE units include many unique activities and materials that may leave you asking, "What in the world is a Maglev track and how am I supposed to build one for my classroom?" We know that sometimes a diagram and set of instructions isn't enough to help you prep the materials for EiE units, so we created a library of How-To videos to provide visual aids for almost every unit. From there, you can check out what making wet footprints will look like in your classroom, or take a look at double pulley station construction. We strive to make teachers' lives easier; so if you've had a hard time picturing something in an EiE unit, chances are we've created a video for it.
Does EiE align to my state/national science standards?
In a word, yes! We kept state and national standards in mind when developing our units, and we have a variety of alignment guides that show how each EiE unit links to academic standards like NGSS, ITEEA, and the K-5 science standards for all 50 states and Washington, DC; and science curricula like GEMS, FOSS, and STC. And it's not all about science—EiE units are mapped to Common Core Math and English Language Arts standards as well. We update these documents as new standards are released, so you can be sure you're getting the most current alignment information as it pertains to your classroom, school, or district.
If we didn't answer your burning question, feel free to give our customer service team a call at (617) 589-0230, or drop them a line at eie@mos.org. As always, they'd be happy to help you!
Engineering is Elementary is a project of the National Center for Technological Literacy® at the Museum of Science, Boston.