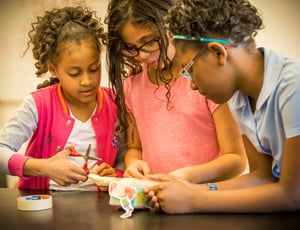 Last February, we shared a post on the blog featuring prominent black engineers in honor of Black History Month. We received a terrific response from educators like you who were excited to share these role models with their students. At EiE, we believe that one of the most powerful ways you can help kids envision themselves as engineers is to present them with role models that they can identify with. Here are three more groundbreaking black engineers who created technologies that impacted their fields for years to come.
Marie Van Brittan Brown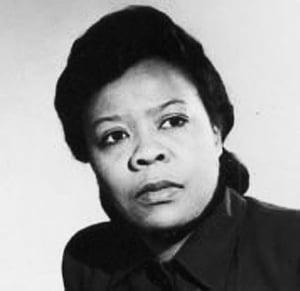 Have you ever seen a closed-circuit security system? You have Marie Van Brittan Brown and her husband, Albert, to thank for that peace of mind! In the 1960s, Marie worked as a nurse in Queens and was home alone at odd hours of the day and night. She had a problem to solve: she often felt unsafe at home, and the police were slow to respond to calls from her neighborhood. She and Albert, an electrical technician, worked together to design a technology to solve her problem. They came up with a system consisting of a motorized camera that fed images from the front door to a television in their home, a two-way microphone to allow them to communicate with the person at the door, and a two-button system that allowed them to either unlock the door or sound an alarm and alert the police. Marie filed the patent on August 1, 1966, and it was recognized as the first closed-circuit home-security system of its time.
Sources: America Comes Alive, Timeline
Benjamin Banneker
Benjamin Banneker, the son of former slaves, wore many hats in his life: he was an engineer, scientist, author, publisher, astronomer, mathematician, and urban planner. The self-taught Banneker engineered an irrigation system for his family's farm when he was only 15. He went on to write six almanacs in 28 editions and to be part of the team tasked with surveying the land for Washington, D.C. Of all his accomplishments, he is remembered in history (and in a Stevie Wonder song!) for engineering what is thought to be the first American-made striking clock. At 22, Banneker had only ever seen two clocks: a sundial and a pocket watch. He took the watch apart to see how it worked, then he used his knowledge to carve a wooden striking clock that was "amazingly precise."
Sources: PBS, Famous Black Inventors
Dr. Patricia E. Bath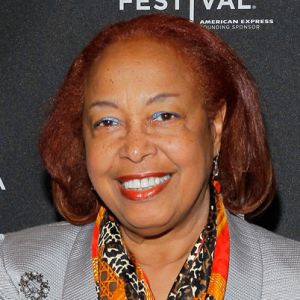 When Dr. Patricia E. Bath, prominent ophthalmologist and laser scientist, was an intern in the eye clinics at Harlem Hospital and Columbia University, she noticed something strange. Half of the patients at Harlem Hospital were visually impaired or blind, compared to a much smaller number at Columbia. She realized this was because there was little to no access to high-quality eye care in underserved communities, and went on to develop community ophthalmology. Her system utilized trained volunteers to administer vision tests and screen for serious eye conditions, and it saved many people from developing preventable eye problems. She went on to found the American Institute for the Prevention of Blindness in 1977. In 1981, she learned more about laser technology and engineered a groundbreaking medical invention: the Laserphaco Probe. Her probe utilized laser technology to remove cataracts, and it restored the vision of thousands of patients. Dr. Bath was inducted into the International Women in Medicine Hall of Fame in 2001, and she continues to advocate for better medical care in underserved communities to this day.
Sources: BlackPast.org, Biography
Looking for even more Black History Month STEM connections? Check out our 2017 Black History Month post, visit The Root's list of 17 black women in science and tech, or download Scholastic's free interactive whiteboard slideshow of black inventors throughout history.