When we develop EiE curricula, we hope that educators will be inspired to take engineering learning to the next level. Every year, we are blown away by the stories we hear about the creative and unexpected ways that educators implement and build upon our curricula. From creating dances based on simple machines to inspiring students to help kids in crisis, here are the stories of a small sample of the many superstar educators who exemplify the values of EiE.
Melanie Flores, Kindergarten Engineering Pioneer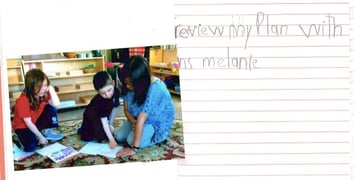 You may know that we have been developing curriculum for kindergartners, but did you see the guest post by Melanie Flores, kindergarten educator at Kingsley Montessori School in Boston? Melanie decided to develop her own Kindergarten Engineering Design Workshop based on Engineering is Elementary, where she challenged kindergartners to design a pair of shoes out of household scraps. Check out her story, and adorable photos of her kindergartners' designs, here!
Amy Williams, Choreography Champion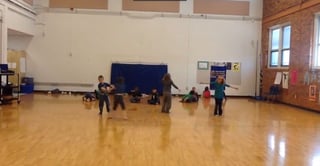 Amy Williams; dance instructor at Indianola Informal K­–8 in Columbus, Ohio; is a STEAM all-star. When students in her school were learning the EiE unit Marvelous Machines: Making Work Easier, Amy saw the Engineering Design Process and was reminded of the choreographic process. In a stellar example of cross-curricular integration, Amy had students choreograph dances based on the movement of simple machines. Learn more about Amy's process, and watch these amazing dances, here!
Camie Walker, Most Likely to Lend a Helping Hand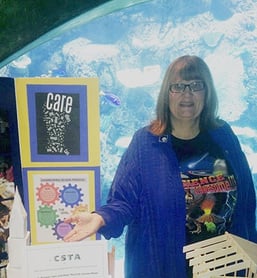 When fifth-grade teacher Camie Walker taught the Engineering Adventures unit Shake Things Up: Engineering an Earthquake-Resistant Building, she knew that her students in earthquake-prone Garden Grove, California would connect it to their real-life experience. But she never could have predicted how moved they would be to learn about the earthquake that devastated Haiti in 2010. With Camie's guidance, they decided to raise money to help the nonprofit Hope for Haiti, and learned a powerful lesson about helping kids in need along the way. Check out their inspiring story here.
Wendi Laurence, Most Enlightened Educator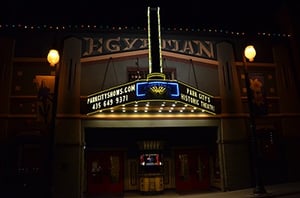 At Park City, Utah's historic Egyptian Theatre, you're just as likely to find kids engaged in STEAM activities as you are to find actors performing onstage. This is due in no small part to volunteer educator Wendi Laurence, who co-developed the theater's STEAM program. She attended a TEI in Boston as a STEAM Teacher Director and noticed that our storybook Omar's Time to Shine was about engineering a lighting system for a theater in Egypt. The serendipitous connection to her volunteer work inspired her to design a week-long STEAM program about stage lighting. Read more about Wendi here.
Mary Meade, Champion of Engineering for ALL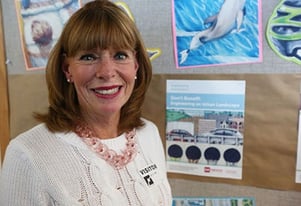 Chicago public schools educator Mary Meade, the middle-school science coordinator at the Christopher School, is an enormously dedicated educator. At her school, students with profound physical and cognitive disabilities learn alongside regular education students—their motto is "Teach ALL, Reach All, Include All." She strives to choose science lessons that help her students learn and make powerful real-world connections, and she found success with the Engineering Everywhere unit Don't Runoff: Engineering an Urban Landscape. Learn how hands-on learning and real-world connections helped her students collaborate and reach new personal bests here.