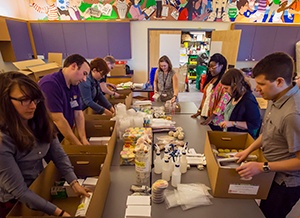 It has been an eventful year for EiE, and we're showing no signs of slowing down! When we weren't busy presenting at conferences, delivering PD across the country and internationally, pilot testing, and compiling results from our E4 study, we spent our time developing new OST units, Pre-K and Kindergarten curricula, and online professional development resources. In case you missed it, here's a peek at all of the exciting things we've been working on this year!
Online PD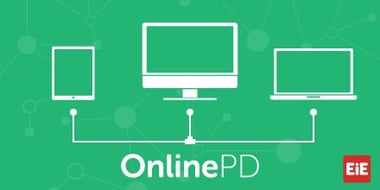 This year, the EiE PD team rolled out some exciting new online resources—EiE Webinars, designed to introduce you to engineering education and help you get started teaching our in-school and out-of-school-time curricula, and EiEXchange sessions, which focus on effective strategies for teaching engineering. These interactive sessions provide tons of great information straight from our knowledgeable PD providers, and recordings of past webinars are available online for free! Learn more about online PD here, and check out two webinars: "Introduction to Engineering for Out-of-School Time Programs" and "Fostering Habits of Mind: Encouraging Elementary Students to Think Like Engineers."
OST Curricula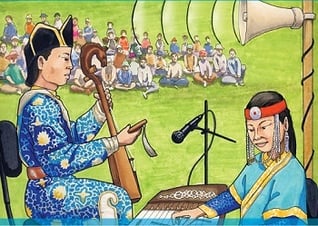 It has been a big year for OST curricula! Back in February, we announced our partnership with NASA and Northern Arizona University's Center for Science Teaching and Learning. We've been hard at work developing activities for two space-themed Engineering Everywhere units, which are being pilot tested right now! In July, we released our Engineering Adventures unit Music to My Ears: An Acoustical Engineering Challenge, which challenges kids to engineer speakers for a music festival in Mongolia (read more about it here). On top of that, we're releasing two new Engineering Adventures units next month—check in on the blog to learn more!

Pre-K and Kindergarten Curricula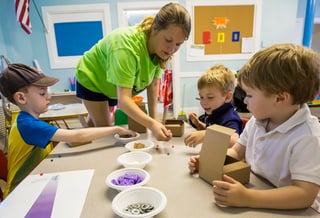 Early childhood engineering is creating a buzz—just ask the standing-room-only crowd that greeted our Pre-K and kindergarten curricula developers at the National Association for the Education of Young Children conference! We have been having a blast developing an Engineering Design Process for preschoolers, pilot testing, and creating activities and units for Pre-K and kindergarten programs. Learn more about the program on our blog, and stay tuned for more behind-the-scenes glimpses into our curriculum development process!
But Wait, There's More!
We can't wait to give you updates about our digital storybooks and all of our other new projects in the new year. Keep your eye on the blog and our monthly newsletter to stay up-to-date on all things EiE.
Engineering is Elementary is a project of the National Center for Technological Literacy® at the Museum of Science, Boston.