While we know 2020 wasn't what anyone expected, the EiE team was honored to support our community of learners and partner with educators to meet the changing needs this year. Designing hands-on experiences that bring the joy of STEM discovery to educators, students, and families is our mission and privilege. This year, we're proud to have brought you:
• Professional development webinars, including those at NSTA, the Virtual Leadership Summit, and the American Geophysical Union Fall Meeting, to keep teachers feeling confident as STEM mentors, leaders, and facilitators, both in classrooms or on Zoom.
• The #EngineeringAroundTheWorld Campaign and our spotlight on the incredible Lower Mills School using TryIt! Kits to enhance their summer STEM program.
• The EiE Habits of Mind series by our curriculum developer, Derek Butterton, including tips for integrating Engineering and Computer Science with the EiE Habits of Mind and suggestions for using the Habits of Mind in the classroom.
• Resources that promote equity and access to STEM, including support for ongoing anti-racism work in STEM, Latinx Heritage Month, PRIDE in STEM Day, and Native American Heritage Month!
• Our Computer Science series, including tips for teaching CS in the early years and suggestions for bringing CS home.
• Webinars, curricula supplements, and professional development resources for #CSEdWeek, Mass STEM Week, and National iSTEM Day.
Next year, we'll be introducing a new STEM literacy series on the blog, plus tips and resources for virtual learning, summer school, and more exciting projects we can't give away just yet!
To say thank you for your ongoing support this year, we're excited to be hosting a New Year's Giveaway! One lucky winner will receive a digital storybook from our #EngineeringAroundTheWorld Campaign as well as a corresponding Try It! Kit.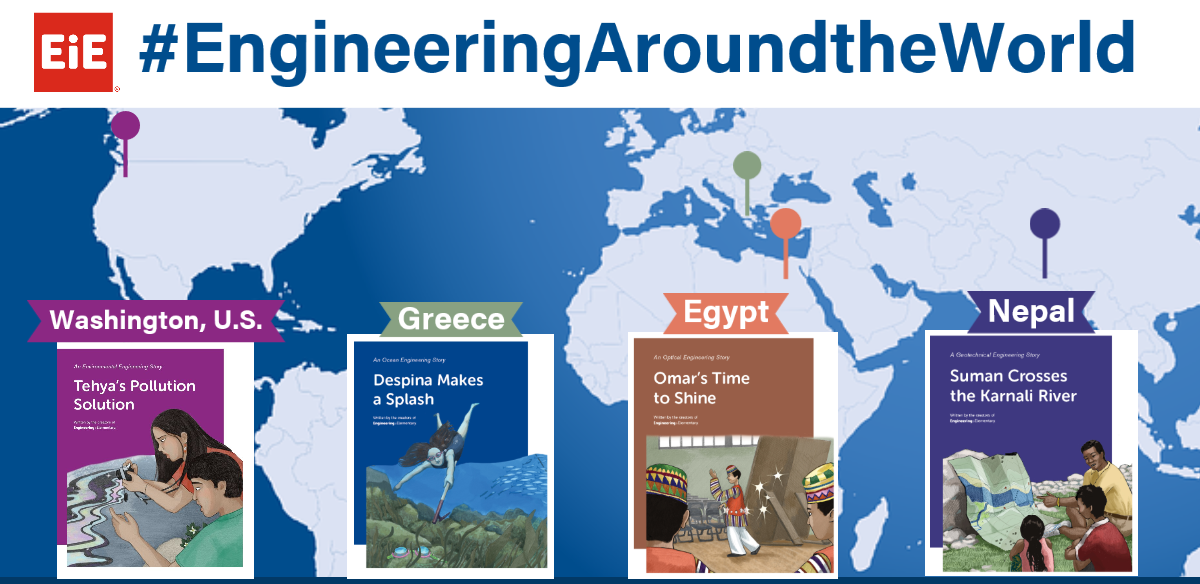 To enter, just comment with your favorite post from our blog this year, or the most helpful resource you used from EiE during 2020. You can get a bonus entry by tagging us on Twitter using the hashtag #2020EiEGiveaway. We'll contact the winner on Friday, January 8th.
Cheers to a happy, healthy, hands-on STEM year ahead!